Romantic Elopement in Cretan mountains with blue touches
Carolina and Jordan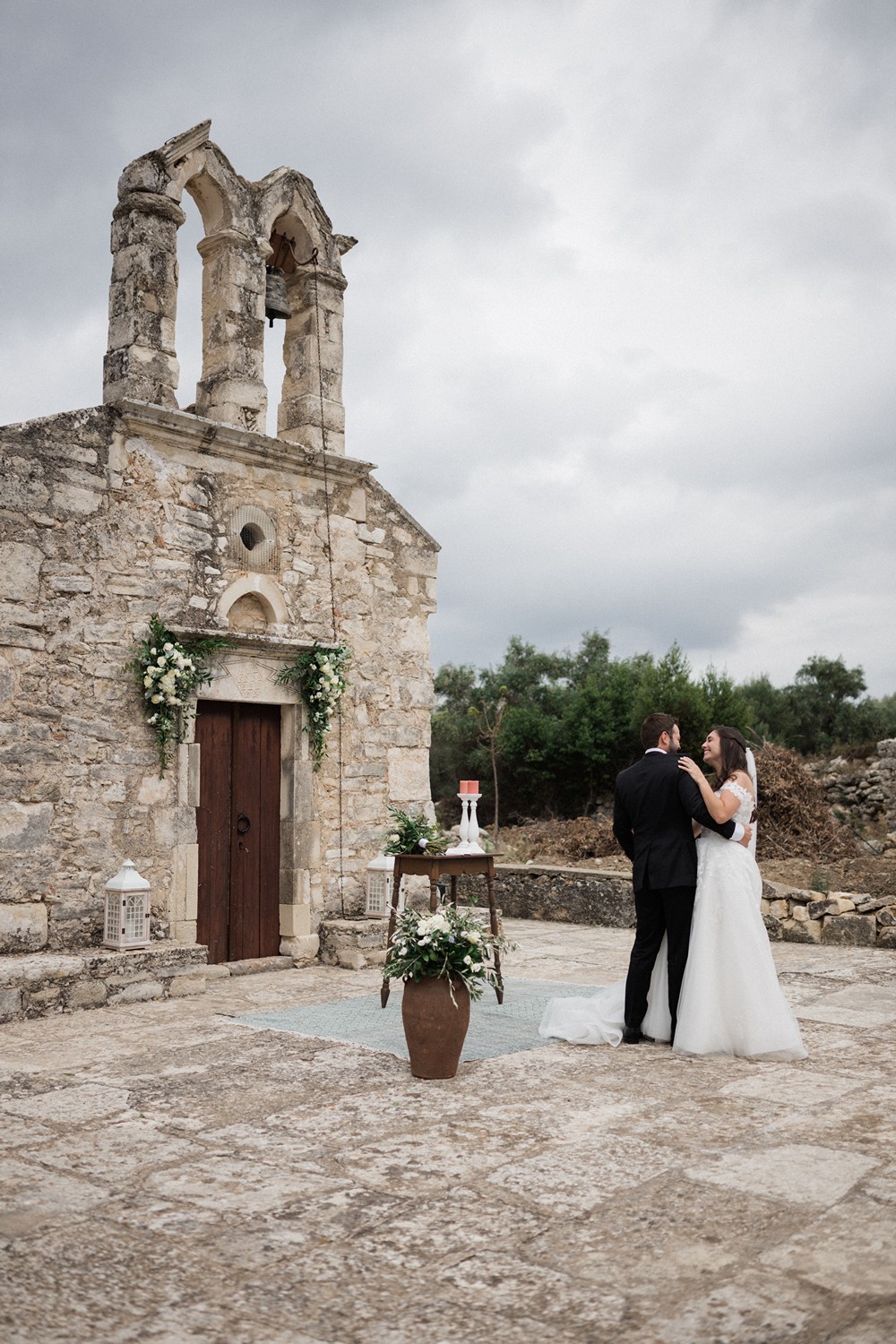 Where Greece meets Mexico in Crete…or where Jordan and Carolina chose to exchange their vows amidst the mountains at the beautiful yard of a tiny and historical chapel.
A fall intimate elopement was everything they wanted, just the two of them to celebrate their love in the nature.
The sky was a bit cloudy, but it gave a special light to the scenery. The decoration was inspired by Cretan nature, with olive leaves and white flowers. The extra blue touch to the decoration, added an elegant tone to the scenery.
Carolina took care of all the beautiful details for their elopement with us, especially regarding flower decorations, which were outstanding, mixing the Greek spirit with nature. Arrangements for chapel entrance, two arrangements for aisle and a bouquet for the welcome table, matched perfectly together with the stones of the chapel and the unique landscape.
As Jordan was standing in front of the chapel entrance, Carolina made her entrance in her stunning ivory wedding dress holding her elegant bridal bouquet.
After ceremony, the newlyweds enjoyed a glass of sparkling wine and a romantic stroll around the chapel, with some…unexpected guests- some adorable sheep- experiencing the authentic Cretan living.
A highlight of the wedding was their wedding cake with roses and blue touches on a special blue sky colored base which was cut afterwards.
The love story of Carolina and Jordan sealed with this unforgettable elopement, among the Cretan nature and the stones of this historical chapel. We're very happy for being part of the process and helping them create the ultimate wedding experience!