Cretan Spring Elopement With A Spiritual Touch
Jennifer & Jeff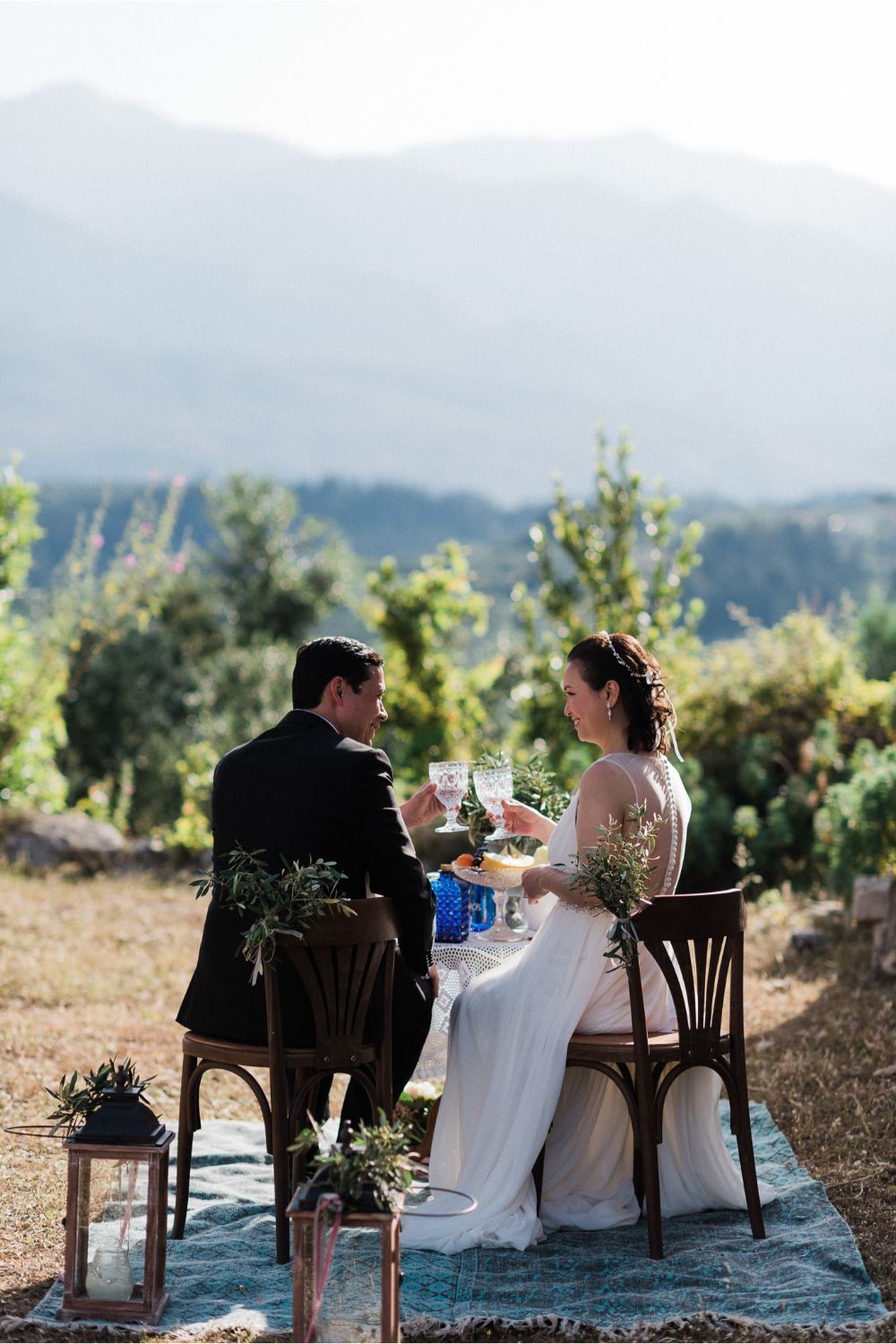 Jennifer and Jeff! The tenderness and spirituality of this couple inspired us to create a unique elopement, communicating this strong feeling through every detail of the scene. They picked Crete and traveled over the ocean for a reason: the wild landscapes of the island was the scenery they were looking for. And we get why! The love of Jennifer & Jeff looked extra delicate against this raw Cretan beauty.
The couple treated their relationship as something sacred, which made the elopement a very meaningful day in the lives of Jennifer and Jeff. To embrace the spirituality of the moment and the unique Cretan nature, Crete For Love has chosen for this symbolic elopement an inland historical chapel, located in the middle of vast olive groves.
Jennifer & Jeff went for the unbeatable classics of greenery and the blush pink flowers combination that made a powerful contrast with the rough outlines of the historic church. The spring air was full of scents of blossoming flowers and olive harvest, making the atmosphere ever more special.
The day was blessed with that flawless May weather, letting the newlyweds enjoy the signature picnic by Crete For Love after this beautiful elopement ceremony.