Big Cretan wedding feast with rustic lavishness
Lauren and Chris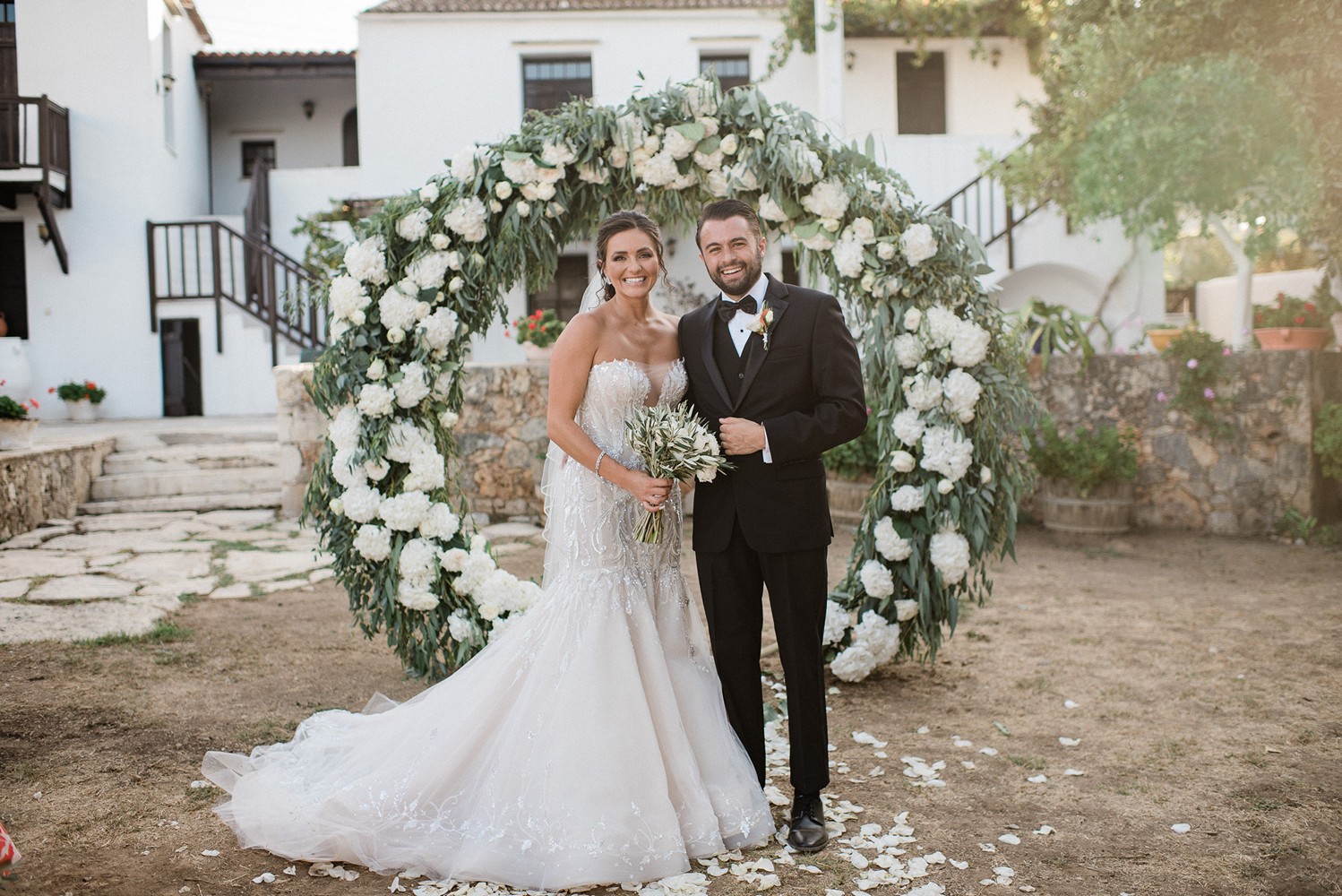 Ιt all started with the couple's pre wedding photo session splashed with early sun rays around Chania Old Harbour and nearby sandy coast, while the whole Greek wedding feast was the event that Chris and Lauren waited for!
With Chris' Greek roots and Lauren Italian weakness for high aesthetics, it could not be anything less than the Big Wedding feast with lots of flowers and delicacies of gourmet Cretan cuisine.
All preparations took place for the big company of this destination wedding in the private villa overlooking town of Chania. Early lunch of Greek salads and pita breads was delivered to sustain the powers for the forthcoming ceremony and reception in Chania winery.
On the early September afternoon, Lauren walked down the aisle while her future husband waited for her under the arch full of Cretan eucalyptus leaves and puffy white hydrangeas. The member of the family officiated heart touching wedding vows followed by the line of sophisticated cocktails and best of Cretan organic wines.
The dinner – it was a classic beauty set up of long tables covered with white tablecloths adorned with olive garlands and "drops" of white flowers. Each plate was assigned with name cards, bottle of organic olive oil spiced with rosemary and handmade evil eye ceramic bowls holding the best of Greek color palette: white and blue. All guests' favors where custom-made by the emerging local artist.
Right after the cutting of romantic wedding cake with rims of gold and lots of flowers, the couple had their first dance and entered into the evening with show of Cretan and Greek dances initiated by the professional local dancers.
Throwing the bouquet was the peak of celebration and Zorbas The Greek dance could not have been missed.
It was a Greek festival of flavors and structures! Wedding that Lauren and Chris will cherish by looking at their images and watching their fun movie!