Festive Rustic Winery Wedding In Crete
Laura & Laurence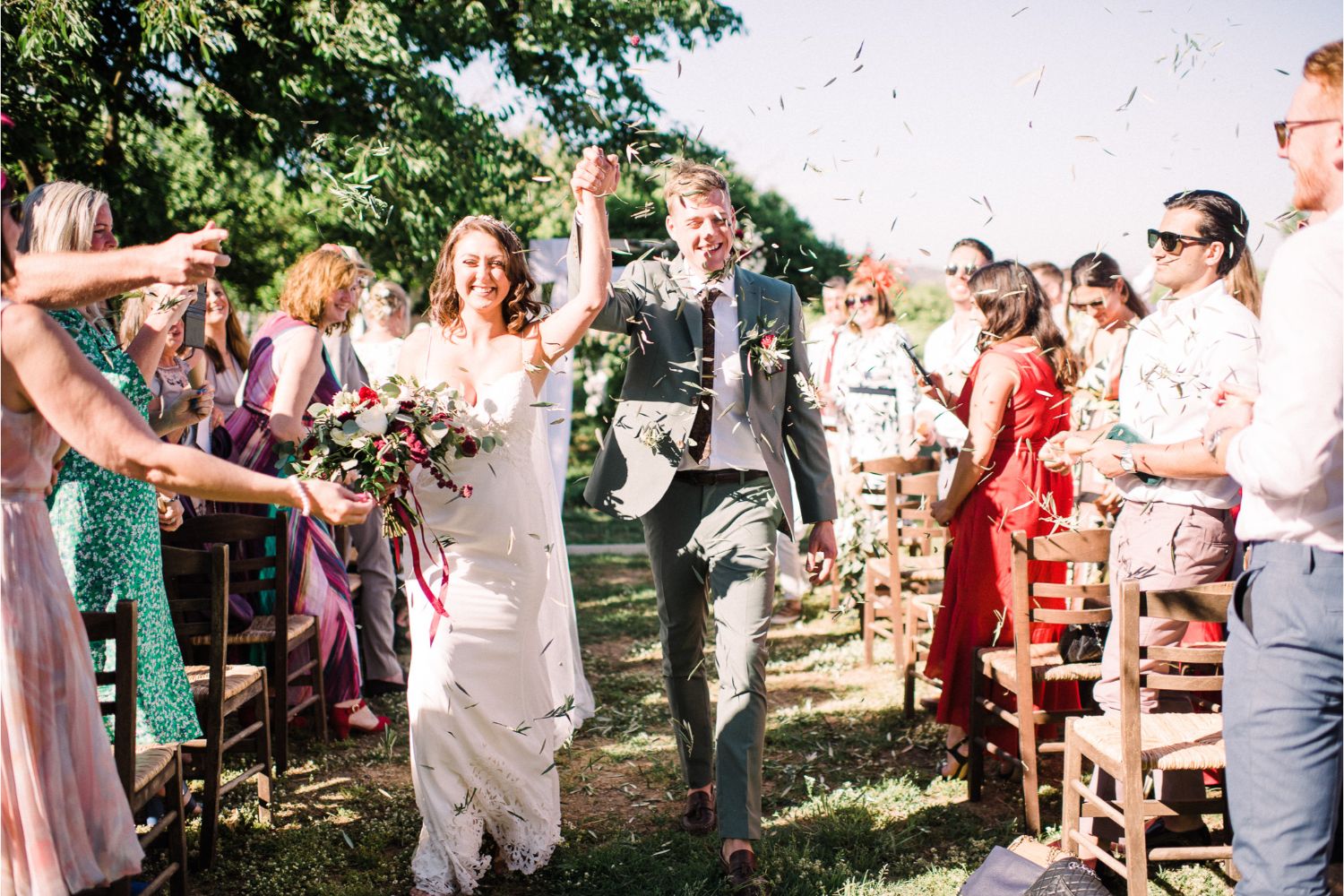 Highschool sweethearts, Laura & Laurence have known each other to grow from teenagers into the adults they are today. Having gone through this journey, they were ready for another milestone to enter together – marriage, and Laura & Laurence wanted this moment to be completely unforgettable!
Crete, the favourite vacation place of their families, was about to become the destination for their wedding! Before anything else, Laura & Laurence wanted their wedding to be a beautiful and smooth experience for every guest. For more convenience, the bride and groom arranged for everyone to stay in one resort in Western Crete and our team organised transportation to make sure the guests enjoy this beautiful day at their own pace.
The style and charisma of this couple required a unique environment! As they were going for natural and rustic looks, a beautiful winery in Western Crete appeared to be the perfect one-stop venue for the wedding of Laura & Laurence. The abundant May greenery, festive white and touches of burgundy came together into a unique colour palette, that we followed putting together ideas for personal flowers of bride & groom, decorations for the ceremony and wedding dinner.
The wedding ceremony took place in the courtyard of the rustic winery, in the surrounding of tall pine trees. Against the emerald green of the trees, the burgundy of the matching bridal dresses and decor details created an interesting contrast and made this symbolic wedding in Crete truly stand out!
Following the ceremony, the bride and groom invited their guests to a mainly pescetarian / vegetarian wedding dinner, carefully put together by the catering company that chooses local seasonal goods. Soon, the Cretan dancers and excellent wine brought everyone to their feet and party to celebrate the Big Day of Laura & Laurence. Yet another night to remember in the lovely memories of Crete For Love!