Charming Autumn Elopement At Botanical Gardens
Susan & Dave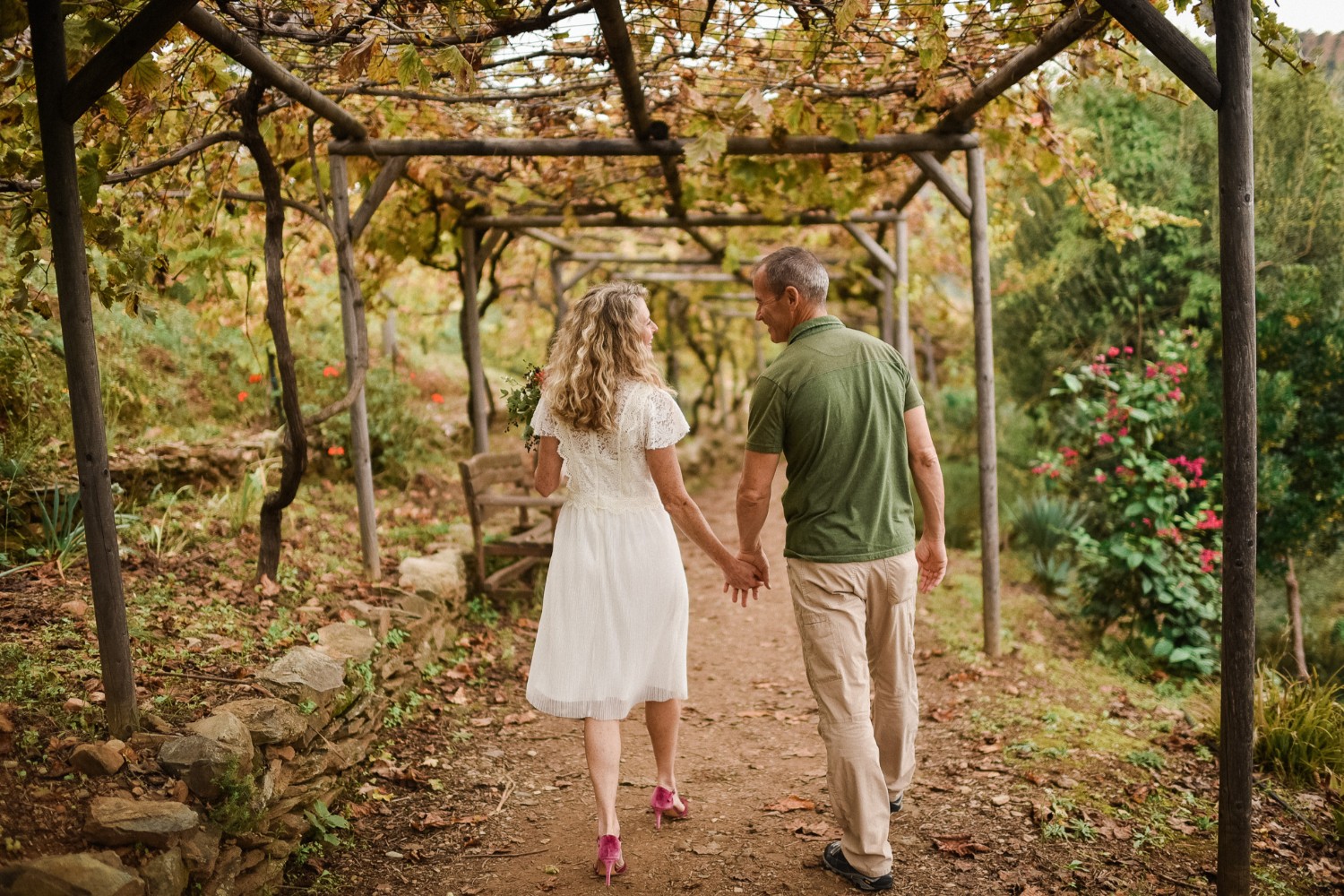 The deeply in love David and Susan share many interests, with active travelling being one of them. Chania in October, with less tourism and more calmness was a great idea: the couple could walk on the White Mountains that stretch along the island of Crete and explore the Cretan nature that lays untouched. While this makes a great reason to travel, that was not really the main purpose of the trip; Dave had other plans and contacted Crete For Love for that! Led by his passion for Susan, Dave seized the opportunity to express his feelings to the love of his life and we created a beautiful environment for this special moment, making sure this day will stay in their memory forever.
The private ceremony took place amidst the fascinating landscapes of the majestic botanical gardens, all of which was an absolute surprise for Susan. Surrounded by colourful misty hills and olive groves, they made a promise to love and care for each other, cherish each moment and live life together to the full till the end of days. And shared a kiss. Then another.
Following the moving ceremony, the couple had their first pictures as Mr. & Mrs. in a traditional mountain village and returned to the botanical gardens to enjoy dinner in an intimate atmosphere, with one and only guest: the village's friendly and lousy cat!