Classy Catholic Wedding with Seaside Reception
Anja and Theodore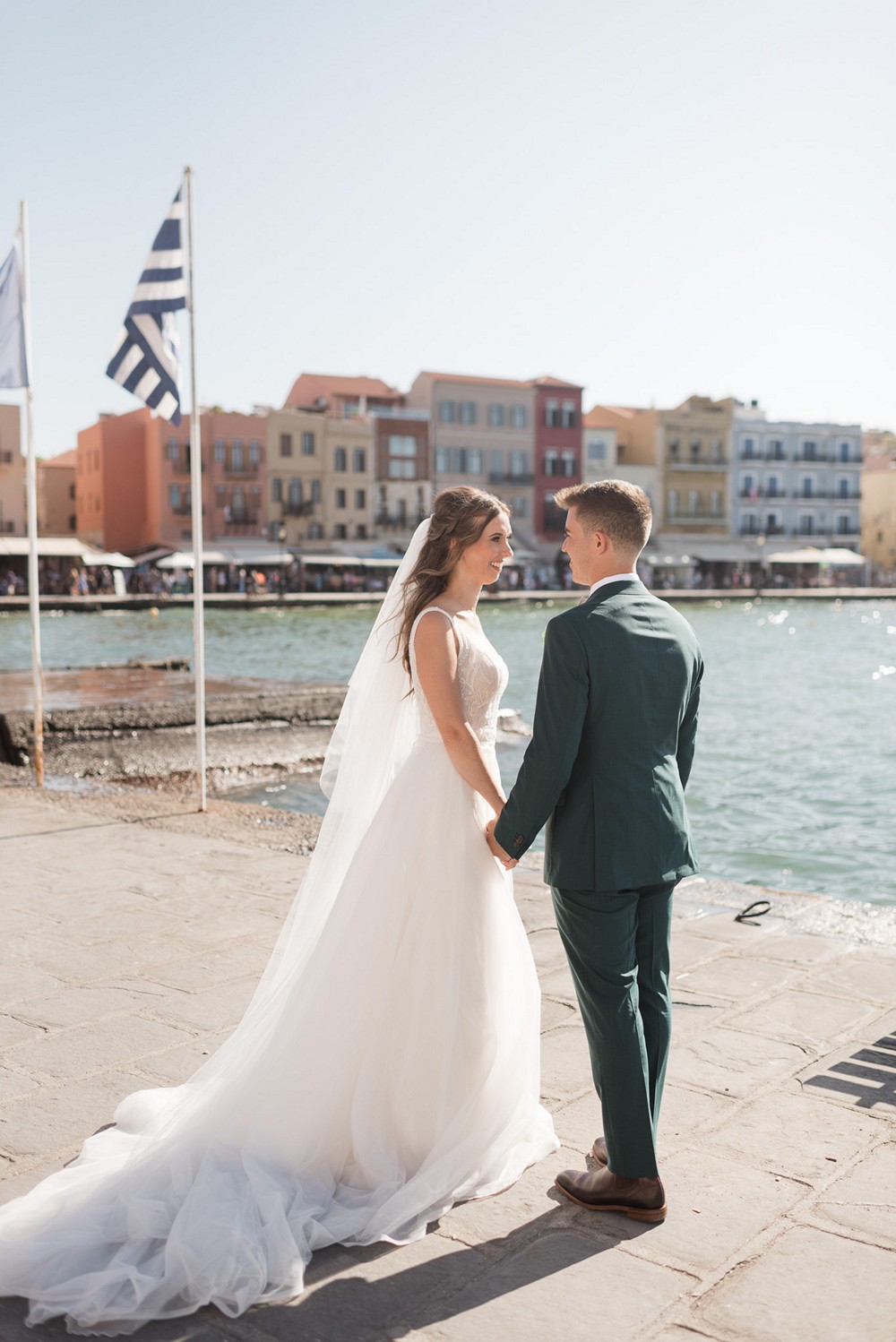 Anja & Theodore's Catholic wedding in Crete was more than a union of two souls from different corners of Europe who live in Australia, it was a testament to the pure nature of love.
The ceremony took place in a charming Catholic church among the picturesque streets in the heart of Chania old city.
As Anja was walking down the astonishing flower decorated aisle, her eyes sparkled with a mixture of joy and excitement, while Theodore was waiting for her, ready to exchange his vows with her as a proof of their unconditional love.
The priest's words during the ceremony symbolized the unity of two cultures, two different paths that met by accident, but made the choice to continue together, in a mutual path!
After the prayerful, full of love and joy ceremony and the wishes they received from their guests, the newlyweds headed for a romantic stroll to the Venetian Harbor- which was 5 min walk from the church- in order to capture their special day with spectacular photos in an amazing scenery.
At the same time, the guests arrived at the reception place, which was seaside- facing the north Cretan sea- to celebrate the love of their favorite couple. Tables were decorated with delicate white linens and centerpieces with a mix of pink and white roses.
As the sun was going toward the horizon, the couple stepped onto the seaside venue hand in hand and the celebration continued with a blend of Polish and Greek traditions, accompanied by laughter, the clinking of glasses and a menu full of Greek -mainly- dishes to enjoy.
A combination of festoon lights for the dinner and fairy lights hung above the dance floor, created a joyful atmosphere and the party came alive with everyone dancing and the couple having the best time of their lives!
It was a pleasure to be a part of the process and make this day special for our lovely couple!