Mid- Summer Seaside Elegant Wedding in Crete
Ahlam and George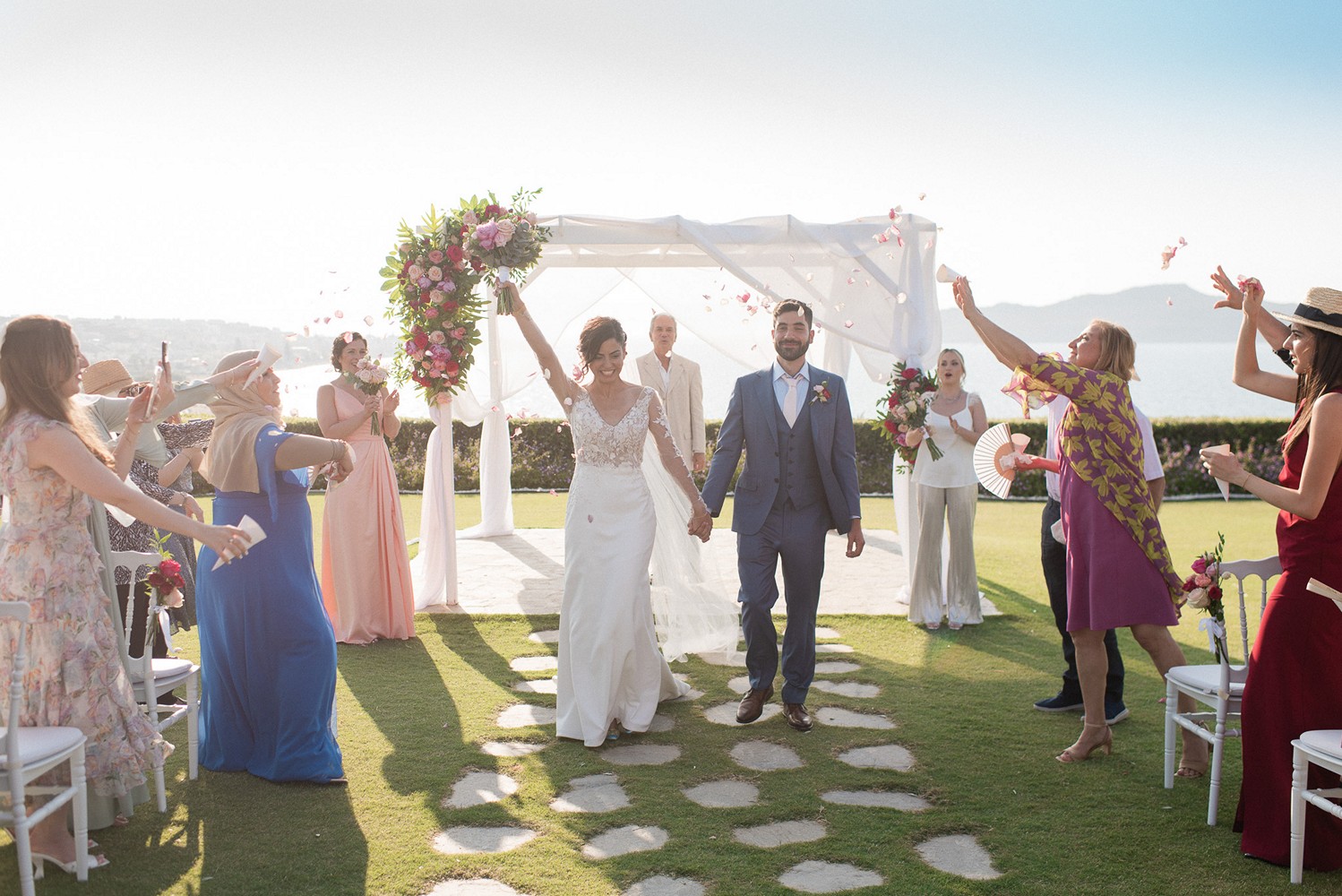 Ahlam & George… an incredible love story of two people from different places on Earth, who met and live in USA, and their love bloomed like a spring flower.
Crete and more specifically Chania, was the perfect location to tie their knot, under the hot yet bright sky mixed with the sea breeze in early July.
Different shades of pink roses and colorful peonies with greenery for flower decoration, made the ceremony even brighter.
The bride arrived wearing her special blue sky- colored shoes and everything matched so perfectly together- like a fairytale!
And then, the lights were on, so… reception began! Flowers with pink touches and candles on the tables added an extra elegant touch as well as the handmade colorful embroidered guest favors.
In the toasts that followed, heartfelt words were spoken, celebrating the couple's enduring love, their shared dreams, and the beautiful life they were about to create together.
A rich- Cretan cuisine inspired- menu was served and the newlyweds danced beneath the stars with their favorite people, making the dance floor a stage for love and happiness.
Their wedding day was a true testament to the power of love transcending borders.