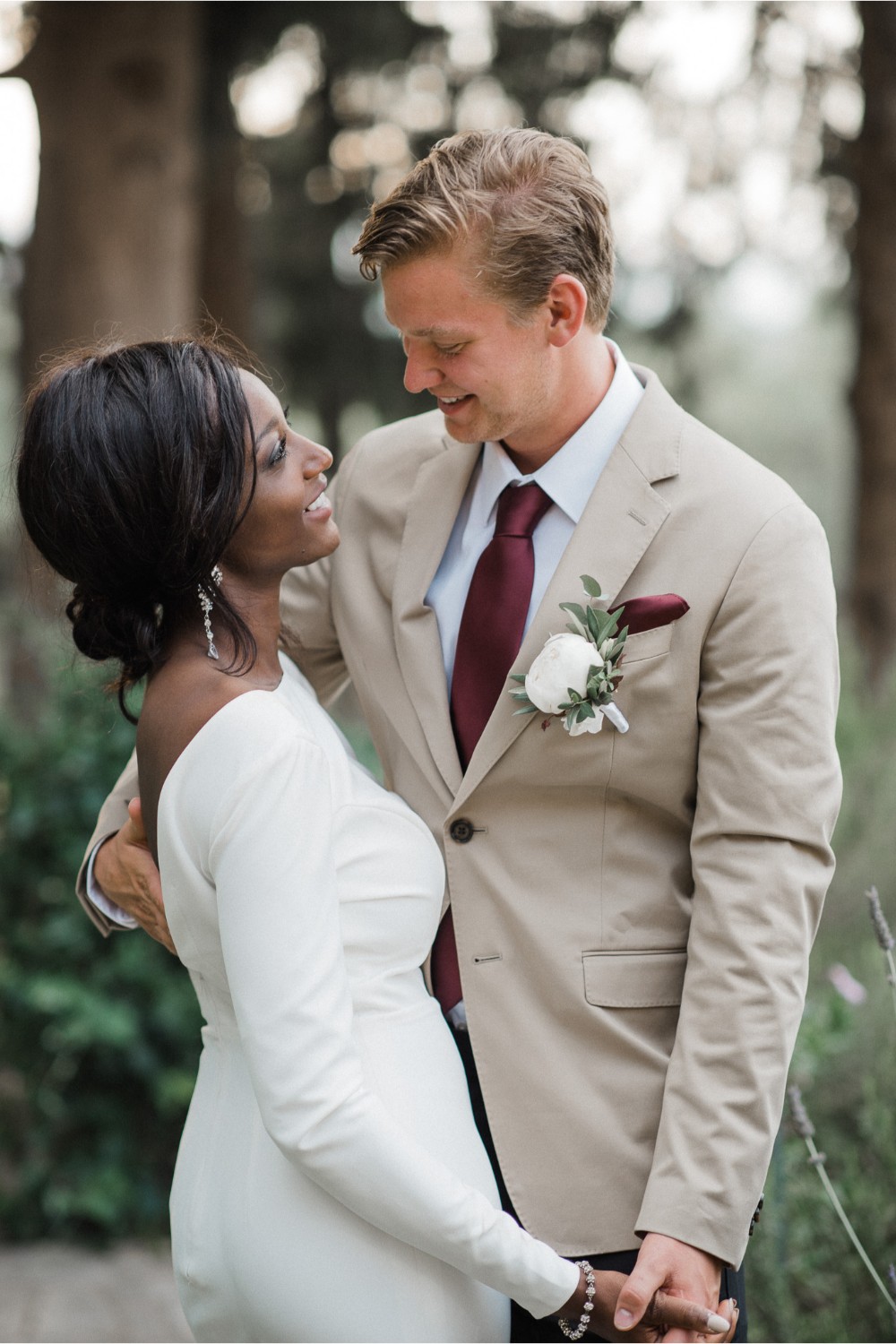 Beyond our wildest dreams
I am not sure where to begin with Crete for Love. First I'd like to say that they blew my expectations out of the water. With the affordability of their wedding packages- I was not expecting such caring, detailed, professional, and personal wedding day as the one I received. It was particularly hard to choose a company to plan my wedding from across the world – but the lovely ladies are so good and passionate about what they do, my worries immediately melted away once I spoke to them through emails, phone calls, and finally in person when I met them and saw the venue.
Our wedding was at a vineyard in the late evening and it was more than a fairytale. The best part was I did it have to stress and worry about planning it. Crete for Love took my few ideas and colour schemes and turned it into exactly what I was looking for, and more. I will never forget my wedding day- or honestly the people who helped make it come true. Meeting them in person, I feel like I will always care for these sweet people. I fell in love with Crete and plan to one day return almost specifically to have another event planned by Crete For Love. I'm thinking anniversary? :). Love you guys, and thank you so much. I could not say enough good things about CFL.
The big take away when it comes to finding a wedding planner that fits, is finding a company that is both skilled, and personable. Crete for Love is who you want. It did not feel like they were just people there to make money and be through. It felt like heartwarming and welcoming people I truly connected with, and I could tell they truly care about their clients, love, happiness, and making special events and memories. I was such a nervous wreck, but Anna and Stavriani made me feel calm, like the center of attention, and helped me live out my moment while living in the moment.
From the bottom of my heart, I thank you Crete for Love.