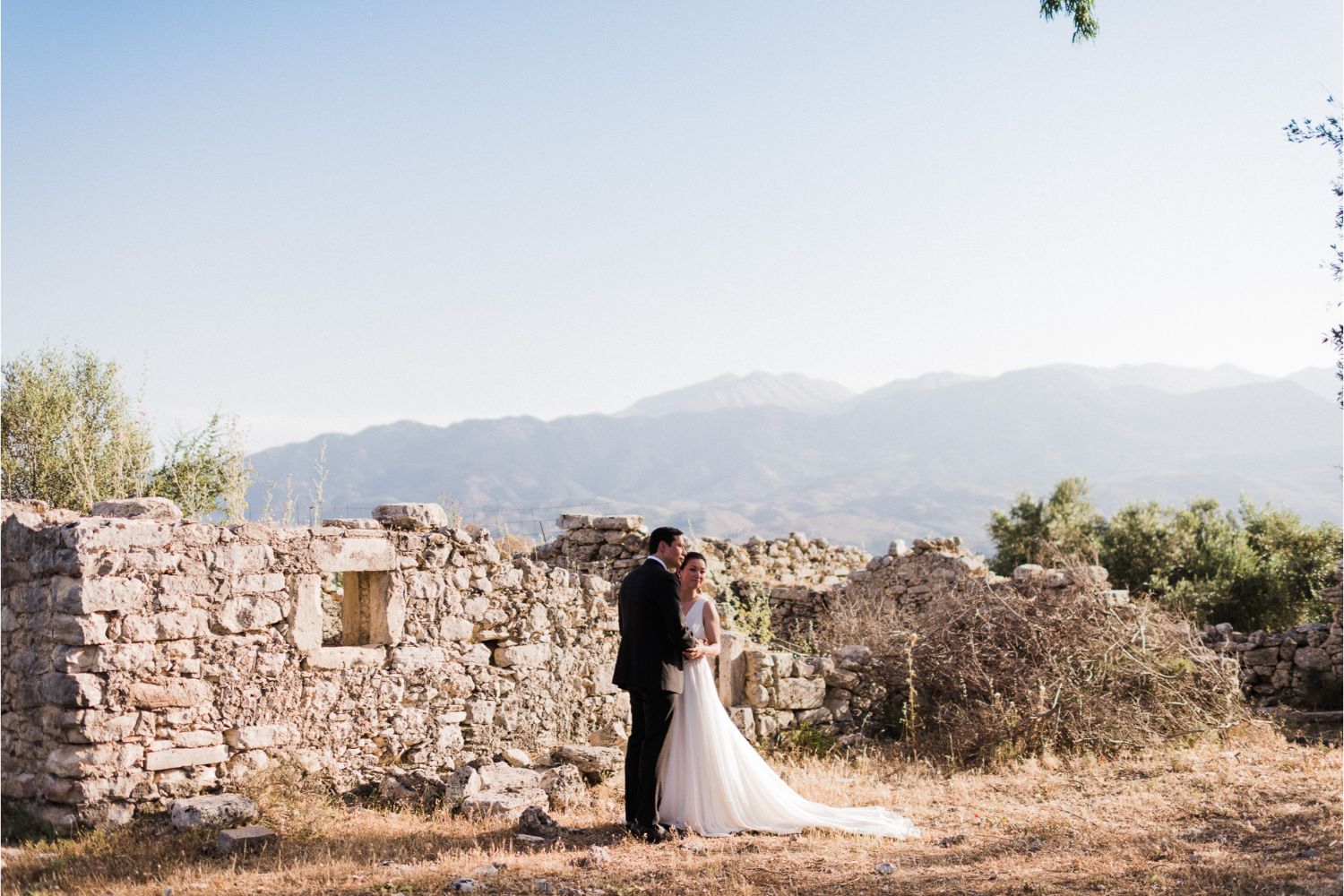 Me and partner both live and work in New York. We always want to have a destination wedding in Greece. So we decided to hunt for a wedding planner to help us to plan a stress-free and successful wedding day. After looking through all the digital portfolio of past works and reviews from clients, we decided to go for "Crete for Love" as our wedding planner.
I love "Crete for Love" for many reasons. Wedding venue they offered is extraordinary and unique. I fell in love with that unique historical church, located in a small town near Chania. Very small private symbolic boho wedding style that we're looking for and that location and church are perfectly fitted in our needs. Crete for Love, Anna really spent time to get to know us and our needs. Her quick and details email responses with wide ranges of knowledge and professional skills definitely relieved my worries. Through Skype meeting, I felt more confident that she understands my vision and makes me feel excited about my big day. She was able to work with me to polish and fine tune the vision, offer guidance expertise when needed.
The key factor of choosing "Crete for Love" is taking great wedding photographer. We understand how important to have gorgeous pictures so we can relive every cherished moment. Looking through Andreas Markakis' online portfolio, we just fell in love with his working styles and aesthetic vision. He has a keen eye of creativity. He is a truly talent, brilliant and skilled artist with great experience working at wedding to capture all the special, irreplaceable moments me and my partner will share on our big day. He is hand in hand with being patient, also being flexible, ready to deal with any curveballs. He is a great communicator and know how to provide us with a product we want. The whole experience working with "Crete for Love" is very pleasant, and they made us feel completely comfortable working through entire wedding day.
I have to say finding the right wedding planner can definitely save time and stress (priceless!) "Crete for Love" had executed our wedding day that exceeds our expectations and it is totally lifesavers when it comes to bringing our dream day to life!