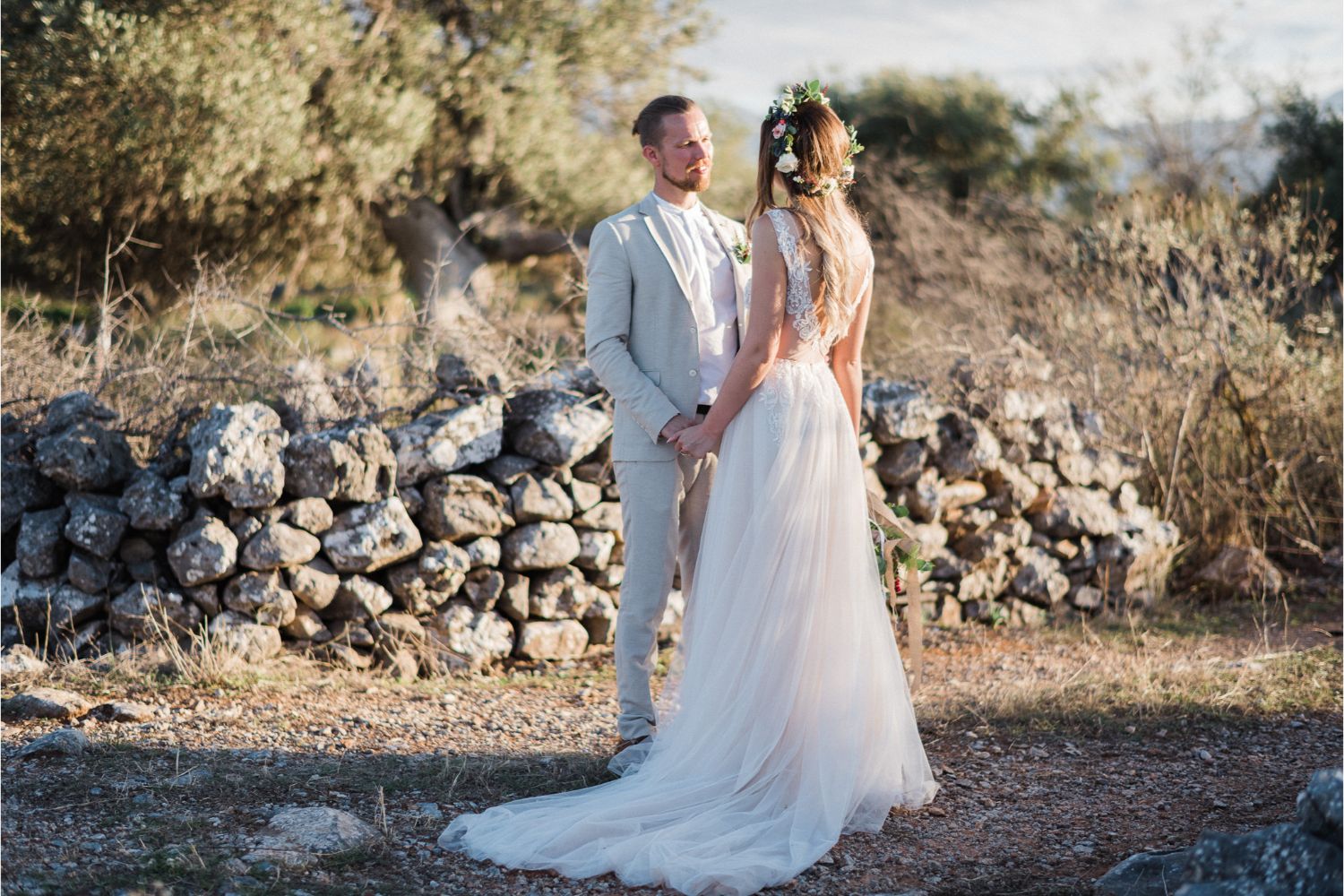 Our beautiful day created by angels of Crete at Crete for Love!
First milestones of communication with Stavriani and it felt so natural and easy. She understood what we need and want from the first email. There was no looking back after then – Crete for Love it was!
Recalling the day, we can say for sure we were so lucky to come across Crete for Love, their work is truly special. We can't imagine our wedding looking and feeling anything other than it was.
All vendors of Crete for Love are exceptional, we got the best service throughout.
Our venue – we were truly blessed to have this winery as our venue and the most amazing hosts!
The catering – five-star cuisine we could not believe how delicious everything was. We had some amazing guest comments regards food.
Florist work and decorations – beyond all expectations. All was composed and set marvelously. Watching the place transforming into this beautiful garden of heaven was so impressive, wonderful work of high professionals.
Photography and videography – It was our first professional photo-shoot experience and we were both a bit anxious, but it turned out to be enjoyable and fun thanks to Andreas and his team. At the end our photos and videos turned out to be wonderful, his work is very natural, reflecting true feelings and mood. A great capture of the moments to remember.
We trusted our organisers with everything, they are very confident in the work they do. We felt that it's all under control, that everything is been looked after on the highest level, nothing is missed or forgotten. The year of panning was a joy for us, it never been a hassle or stressful etc thanks to Crete for Love.
Stavriani is a very friendly and kind person herself – its been a pleasure dealing with her day to day.
Thank you, Crete for Love. X