Wedding In Cretan Paradise
Agne & Julius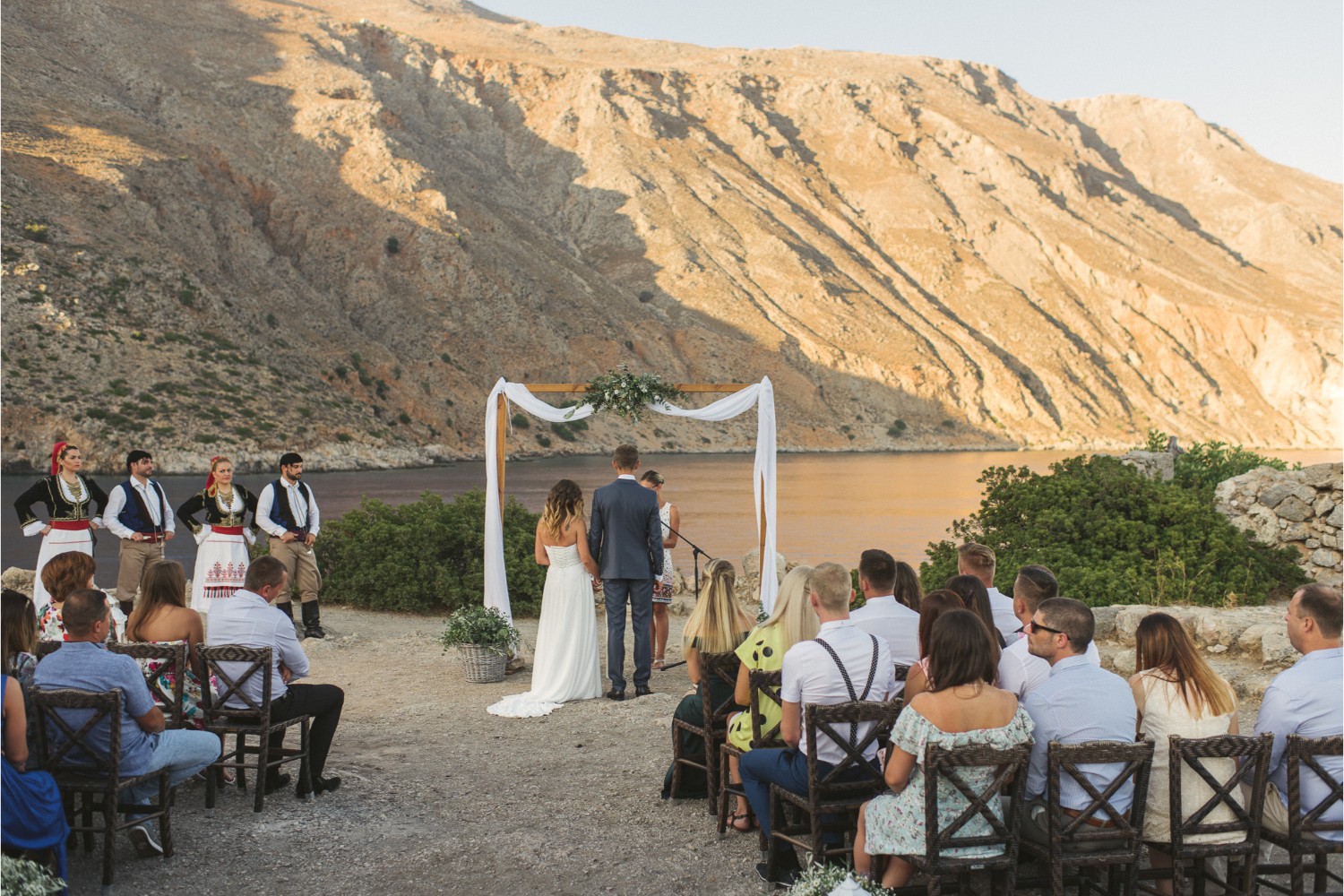 With all their confidence and trust, Agne and Julius chose one of the breathtaking but not the easiest to access wedding venues in Crete. No road, no cars, only private taxi boats and big ferry lazily cruising along a few secluded villages scattered along the rough coast.
This hidden gem of Southern Crete perfectly matched with couple's love for mountains and wilderness of sea beauty.
When the sun slowly set its last rays on the rough cliffs diving into the Lybian Sea, their ceremony and toast took place on the hill with Venetian fortress ruins.
Evening filled with Cretan dances, DJ entertainment, lots of traditional Cretan dishes and wedding cake that travelled overseas closed the Cretan love story of Agne and Julius.
Definitely not the usual wedding day! Definitely one of the epic destination wedding locations to consider.