Symbolic Wedding At Luxury Villa In Southern Crete
Antje & Chris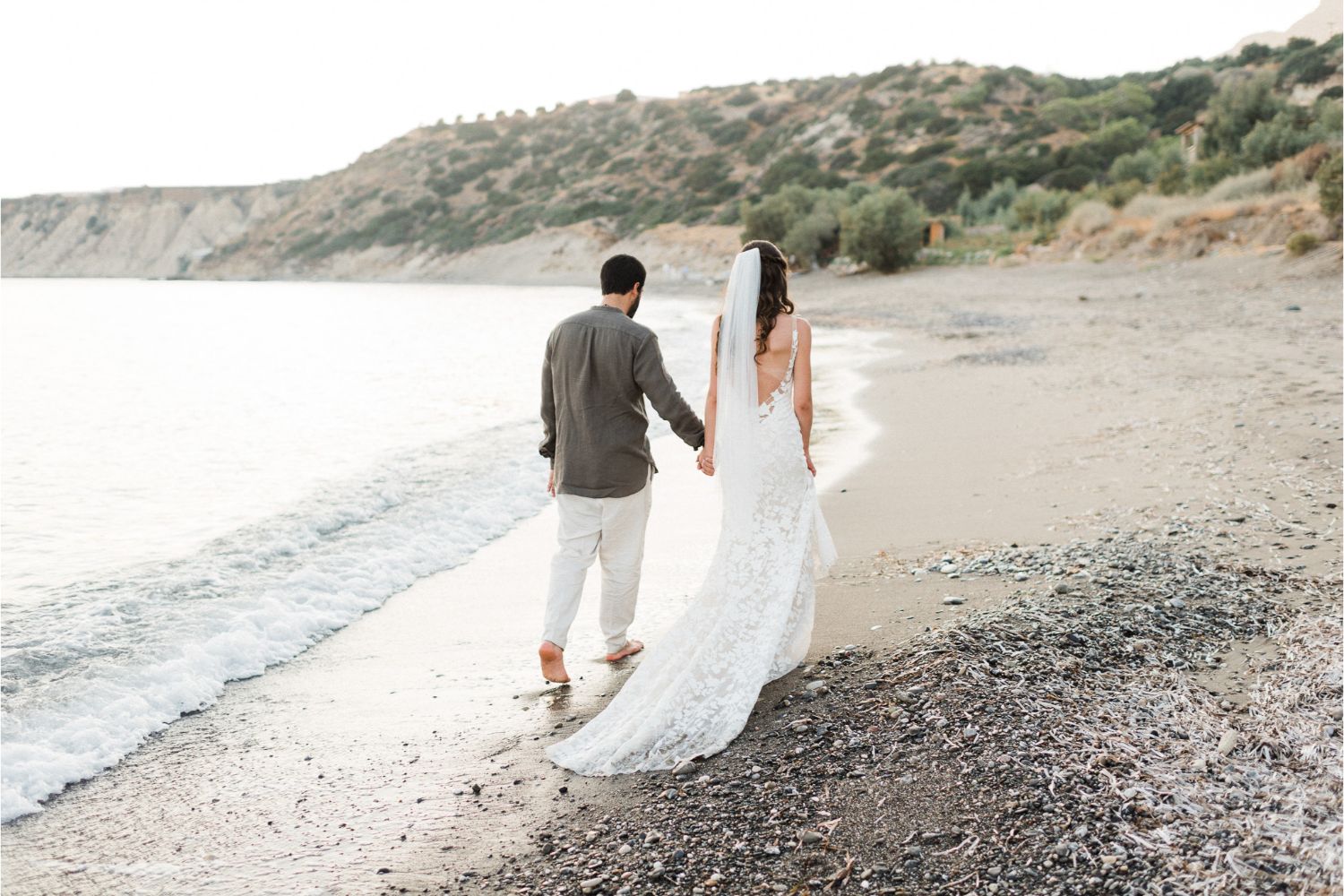 When privacy is the priority for your Big Day, villa wedding is the way to go! This was the case with Anje & Chris – the wedding ceremony was a very important and intimate moment for them and their families, and for that reason the couple wanted to keep it private but chic.
The bride & groom picked a secluded villa in the South of Eastern Crete that offered exactly what they were looking for – privacy, accommodation for all the immediate family, stunning view and private beach, where they eventually had their ceremony.
The intimate wedding ceremony fell on a hot August day and was conducted by groom's father, which made it so meaningful. Chris' relaxed outfit and ceremony in the sand softened the luxury tone of the location and added more atmosphere to this wedding in Crete. Antje with her gorgeous bridal dress and bouquet, was beaming with that bridal radiance, you know what we mean! True sand in the toes love moment!
As the guests shared the after-ceremony toast, Antje & Chris went for a photo-shoot, now as a husband and wife. Down on the beach, they savoured this sunset they would never forget. Soft light of the ending day and breeze coming from the splashing waves made it all a true romance!