Autumn intimate wedding at Cretan villas
Katrina and Shane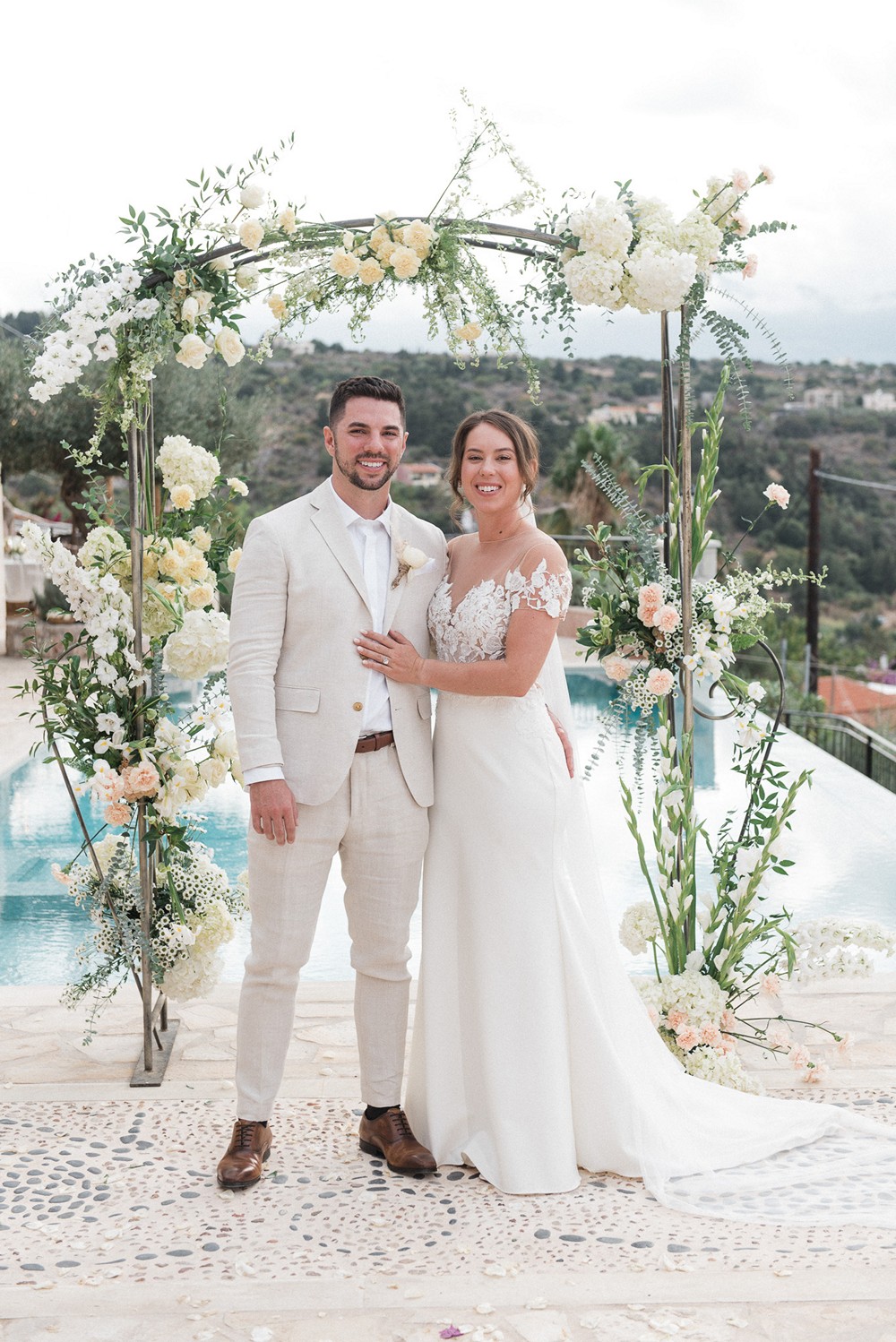 On the top of the Cretan hills, hidden behind the Cretan traditional village, we found for Katrina and Shane their prefect stone villas complex for their intimate destination wedding.
They decided to tie their knot in the presence of their closest family and a few friends in the middle of Cretan warm autumn. Everyone flew from the United States, and little did they know about the charm of Cretan nature waiting for them.
Katrina and Shane's ceremony took place at the biggest villa where oval arch decorated with soft and elegant flowers faced the big swimming pool.
Long wooden table adorned with minimal, yet lavish centerpieces stood out on the veranda overlooking Cretan olive groves.
Autumn and summer colors of this wedding blended perfectly with the chosen environment. Ivory touches, lemon shades and terracotta pins were a perfect choice!
Lots of laughs with Cretan wines, traditional Cretan cuisine and Greek dancers completed the atmosphere of this small elopement…the fairy lights wrapping up the dinner veranda twinkled till the late hours of this autumn.