Spring Winery Courtyard Wedding In Crete
Merve & Muhsin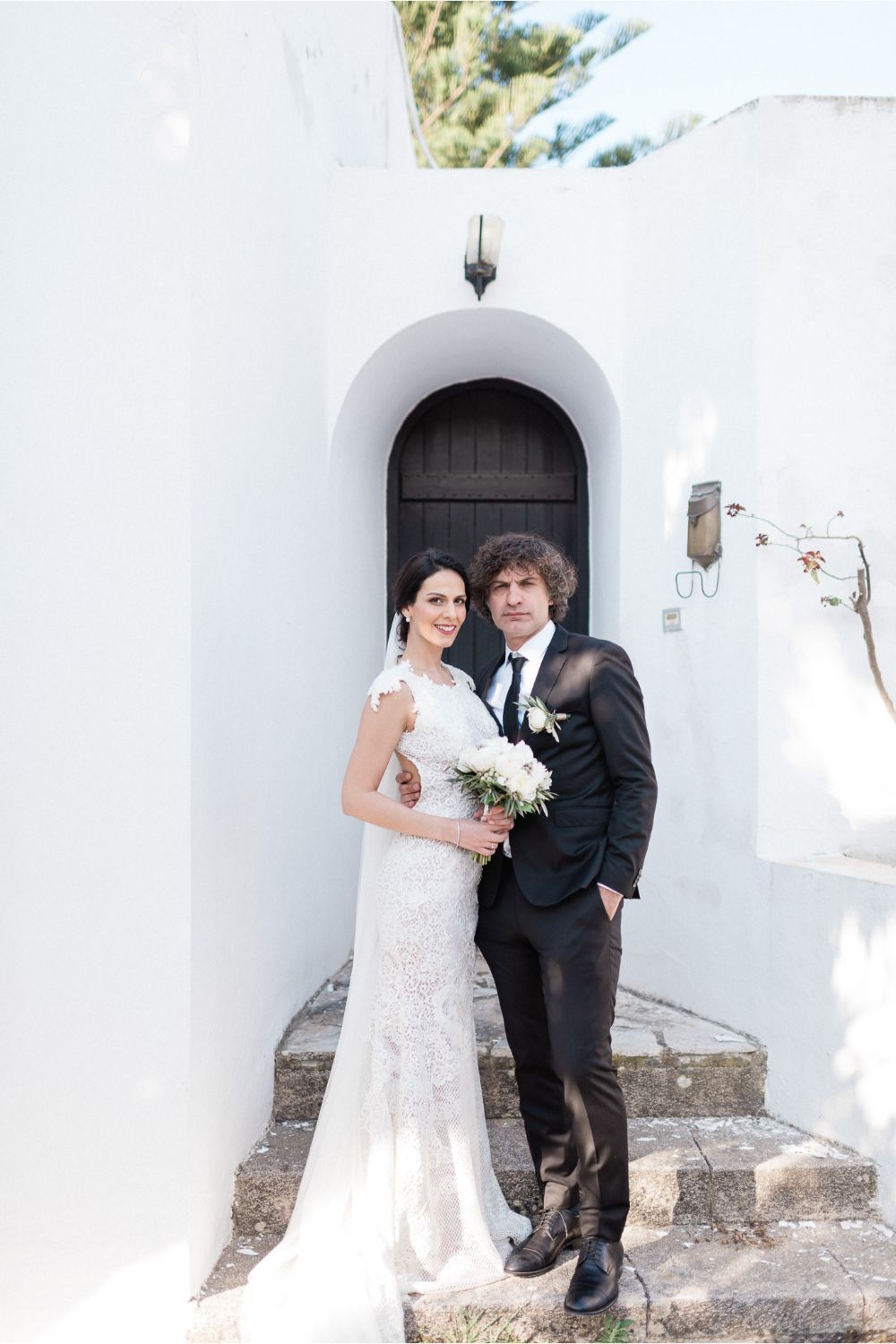 Several years ago Merve attended her friend's wedding in Crete and fell in love with the idea of tying the knot in a Cretan vineyard. Chania was her and her husband dream destination to plan extraordinary but simple wedding.
Merve and Muhsin, as well as their international guests, were a crowd of artistic and creative people, which turned the whole event into an exciting party! Their closest friends chose to contribute and lead the ceremony and put together a playlist of music that set the mood for the night.
To make the most of this beautiful April day, the wedding ceremony was set up outdoors, in the courtyard of the winery's old house. Our team focused on emphasizing the Cretan Spring theme and highlight the freshness and organic look of the surrounding landscape. To achieve that, the space of the ceremony and dinner was decorated with numerous compositions of succulents and greenery with the gentle touches of ivory and blush pink flowers.
The highlight of the wedding flower arrangements was bridal bouquet that Merve absolutely loved and refused to part with it until the rest of her stay in Crete! White peonies at their blast!
After the ceremony, the newlyweds and their guests proceeded to the indoor area of the Cretan rustic winery, where they enjoyed fabulous wedding dinner and wine, as well as gorgeous wedding cake, embellished with olive twigs and dramatic drip of the blackberries.
It was Merve & Muhsin's civil wedding in Crete, that marked an exciting start of the high wedding season 2019 for Crete For Love and we couldn't ask for a better way to do so!