Rustic Winery Wedding Of Two Soulmates In Crete
Amy & Patrick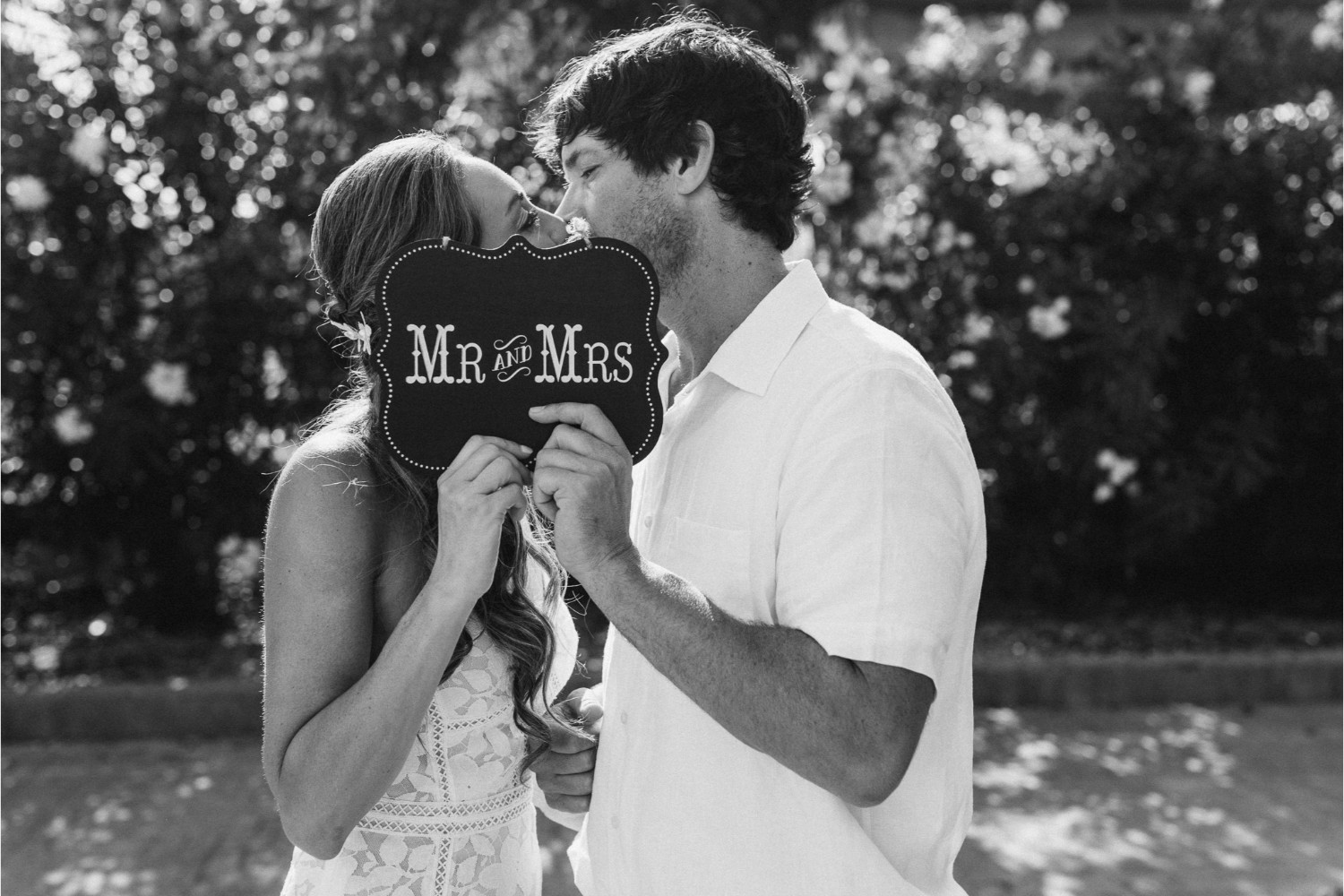 Amy and Patrick always dreamt of a seaside wedding ceremony in the middle of a Greek summer with long sunny days and soft breeze of island night. Having already done their official marriage back in the US, they wanted this symbolic wedding in Crete to be all about celebration touching the roots of bride's Greek family. That unique blend of American and Greek cultures found its ideal environment in the atmosphere of playfulness and romance on the Western part of Crete, Chania area.
The couple's Big Day started with laidback preparations, lots of laughter and some shots. Right before the seaside ceremony, Amy and Patrick accompanied by photographer took a walk through the luxury hotel they chose for their both accommodation and wedding scenery, to take some couple's portraits and enjoy being just the two of them.
Inspired by the couple's vision of their perfect wedding, our team set up the ceremony in the beautiful seaside garden of one of Chania 5* hotels. This allowed everyone to enjoy the sea view of the deep-blue Mediterranean, being comfortably seated on the spacious grass area touching the beach sand. The altar, made of wood branches, flower compositions and peach airy material, made a beautiful contrast with the surrounding greeneries and the deep-blue backdrop of the sea. The wedding scenery last decoration touches included the festive white chairs, eclectic welcome table and the aisle, marked by white rose petals.
The time has come and, Patrick stood by the altar, impatiently waiting for his second half. Walked by her father, Amy appeared on the aisle and approached her groom. They exchanged their rings and beautiful words of love, shared a glass of beer and laughed with their hearts- the party has officially started!
After the touching speeches from their dearest ones and lots of family and friends photos, the couple and their guests headed for the second part of their celebration – their wedding reception at the inland valley of Cretan winery! The party started with the live jazz band, cocktails from a mobile open bar and butlered hors d'oeuvres. Mingling around the rustic space of the winery, the crowd had a great time writing wishes in the guest book and taking polaroid photos at the props corner.
The dinner tables were decorated with gorgeous garlands composed of light-peach roses, sage and olive twigs, inspired by Ancient Greece. Following the symbols of Greek customs and culture, every table setting had guest favours with a pin of tiny evil-eye "mati" attached to the Mediterranean "koufeta", as well as a customized shot glass with engraved date, the location of the wedding and couples' names.
Plenty of Cretan raki, award-winning wine, uplifting tunes of the DJ, and dances far into the night made this wedding party truly stand out!