Elegant Beach Wedding with a Private Villa Reception
Lissa and George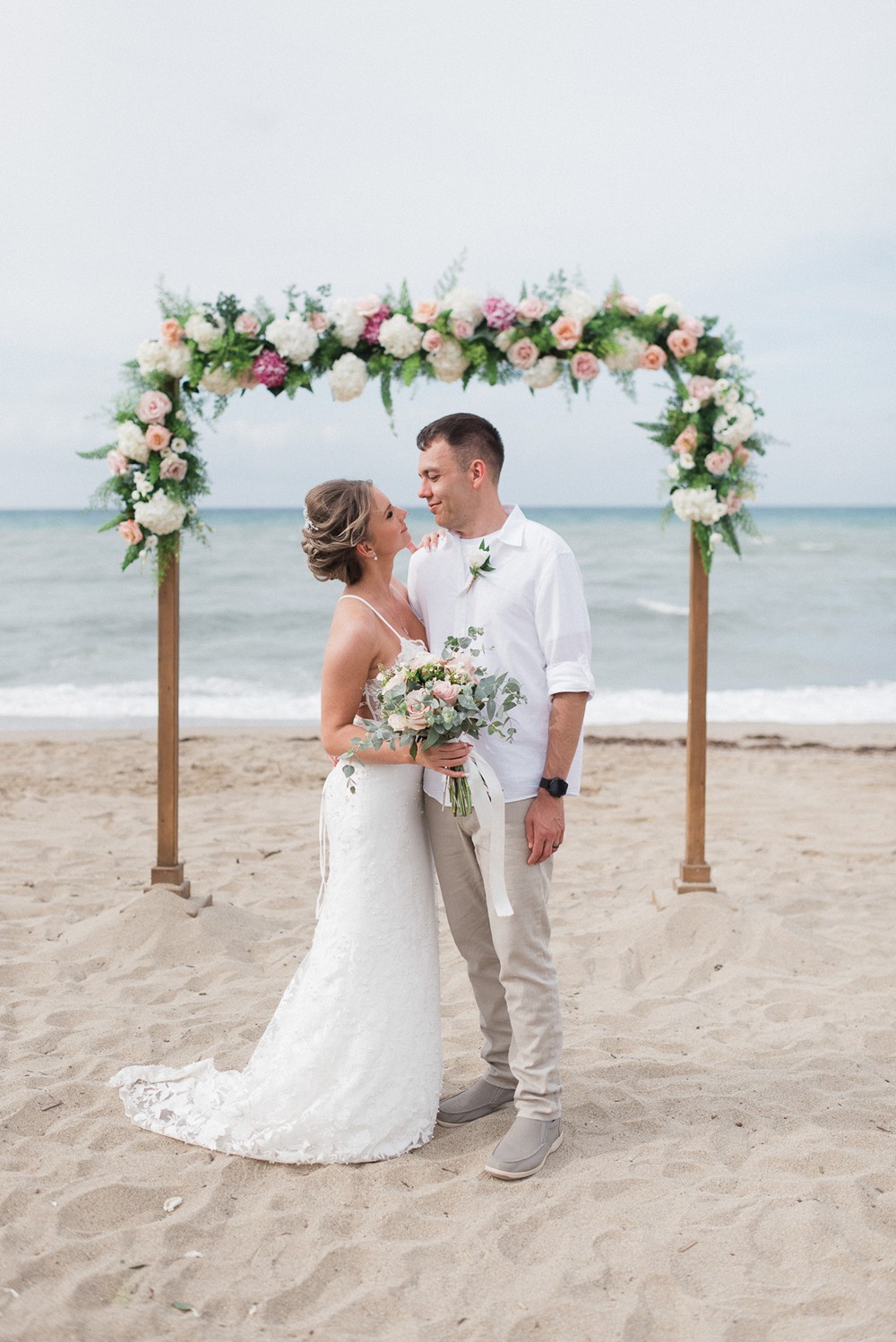 From the USA to the magical, sandy beaches of northern Crete, Lissa & George travelled all the way to tie their knot among their favorite people.
Flowers in a pink color palette decorated the wooden arch, which was in front of the sea, as well as some special arrangements for the ceremony chairs, which added an extra elegant touch to the ceremony set up.
As the gentle rhythm of the waves touched the sandy beach, George was waiting for Lissa at the end of the aisle, and he couldn't take his gaze off her.
During the ceremony heartfelt words were spoken from their special Master of Ceremony as well as the exchange of their rings and the happiness that overflew the atmosphere whilst they first kissed each other as newlyweds!
While festoon and fairy lights were hung above the yard of Markakis Estate, a big wooden table was already set for their wedding reception with colorful flower arrangements. Also, handmade custom guest favors like magnets with a photo of Lissa & George as a memory for their wedding day and "bobonieres" (traditional Greek delicacies with almonds and chocolate which usually are given to weddings) added a special touch to the table decoration.
The reception that followed was a journey of emotions, a celebration of love and happiness, accompanied by emotional and heartfelt wishes for bride and groom.
Lissa changed her wedding dress with a cocktail dress which matched perfectly with her pinkish bridal bouquet and the whole vibe of the reception.
After the Greek cuisine inspired dinner, the couple together with their beloved guests danced beneath the full of stars Cretan sky, enjoying the early fall breeze and the signature cocktails that were made with love for them.
Lissa & George's wedding was a testament that magic exists when two souls find their forever home in each other!