Autumn minimal island wedding in Crete with white touches
Jaimie and Ayrton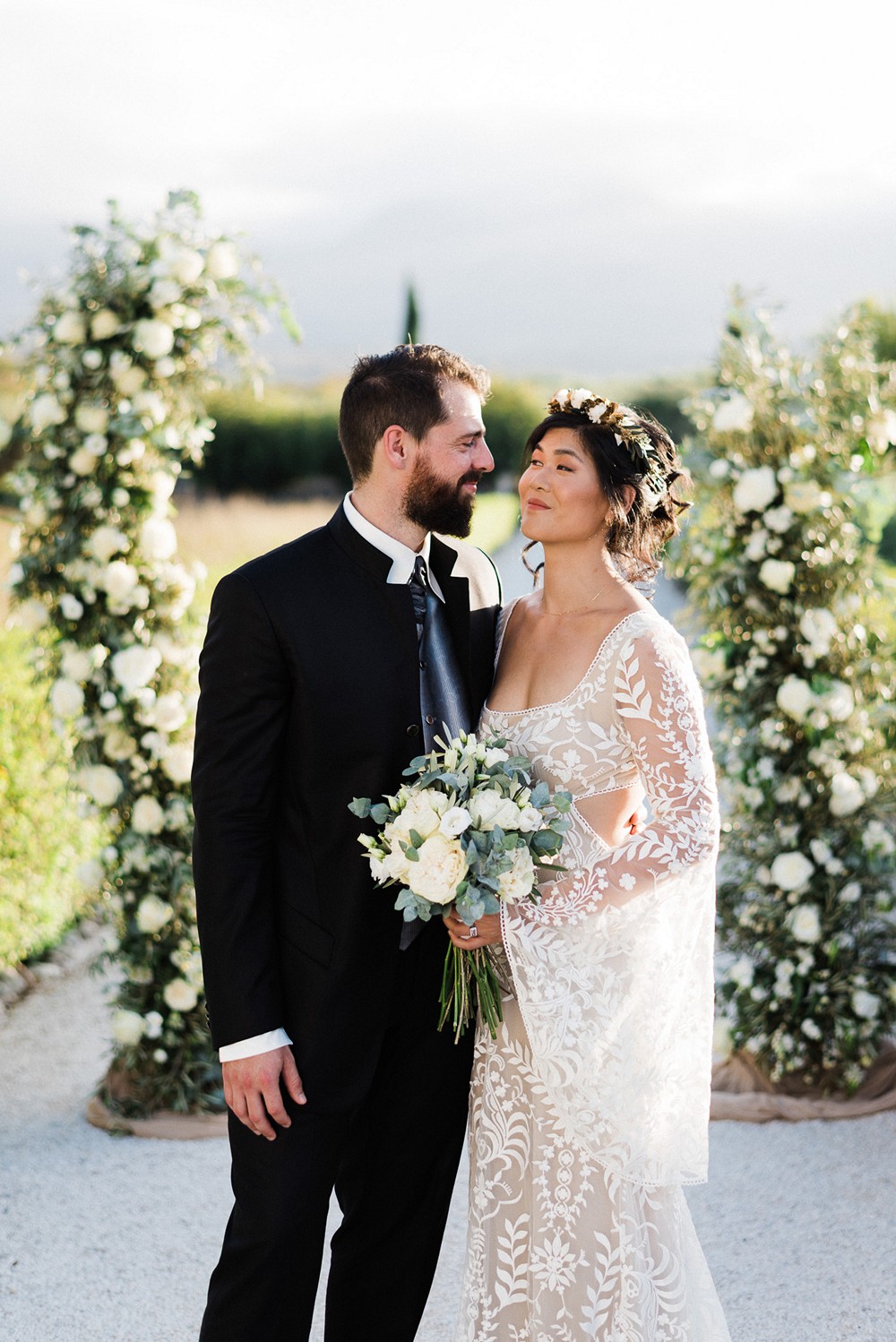 The breeze of freedom finally arrived after 2 years of Covid lock down for Mauritius…and so the big family of cousins and friends were able to travel for the wedding of Jaimie and Ayrton, that took place late September close to Chania area, in Crete.
The couple invited over 100 guests to celebrate with them their love expressed during a symbolic ceremony fulfilled with songs, poems and life music performed by their beloved ones.
Jaimie and Ayrton love minimalism and they wanted the whole atmosphere to depict softness and romance of their moment and venue.
Customized wedding stationery included sketch of venue Greek white chapel, flowers held the palette of white and green.
We loved designing layout of tables with long and round ones giving flexibility of seating plan to accommodate needs for big family party and couple's friends from all over the world.
Blessed with warm evening of late autumn, everyone enjoyed the real Cretan menu accompanied by the wines from the local winery.