Elegance meets romance at a vineyard wedding on Crete
Roman & Ieva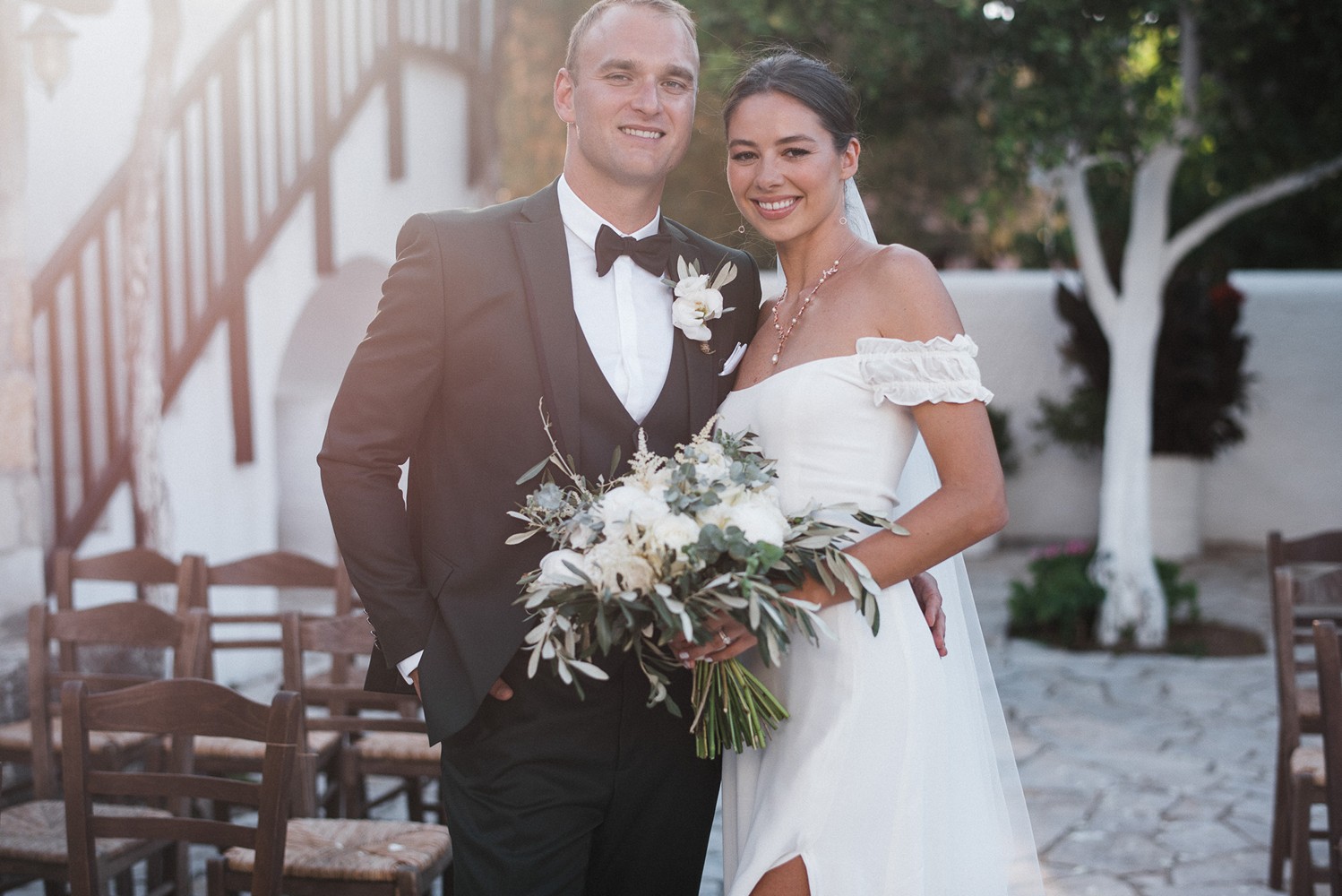 This sexy couple kicked off early celebrations with a sea side pre wedding early evening dinner in a family run tavern. Sea food, ouzo, friends reconnecting and words of affection where exchanged under the Cretan starry sky. What better way to warm up for the main event? Bring on the wedding day!
An afternoon to remember at this elegant romantic vineyard wedding on the island of Crete . The rustic village surroundings met grace and style when Roman and Ieva took the next step towards their joined future. In an array of soft eucalyptus and ivory peonies the conservationist grounds of the winery blended magically under the Mediterranean sunset.
The long monastery tables where a feast for your eyes and senses, olive twigs, eucalyptus leaves and a touch of rosemary welcomed the guests to their seats before the culinary experience blew them away. Traditional home grown Cretan cuisine paired with the winery's own award winning wines with Hellenic hospitality throughout the evening is a recipe for success we have been perfecting for years.
As the magical evening went on till the early hours, guests indulged in signature cocktails by the amazingly talented bartenders with an extensive collection of spirits and local specialities.  Greek dancers took the stage and before anyone knew it, the guests from all around the globe where dancing the famous Greek "Syrtaki". The couple danced the night away in among the olive grove under the picture perfect fairy light ambience.