Early Summer Boho Beach Wedding in Crete
Hannah and Michael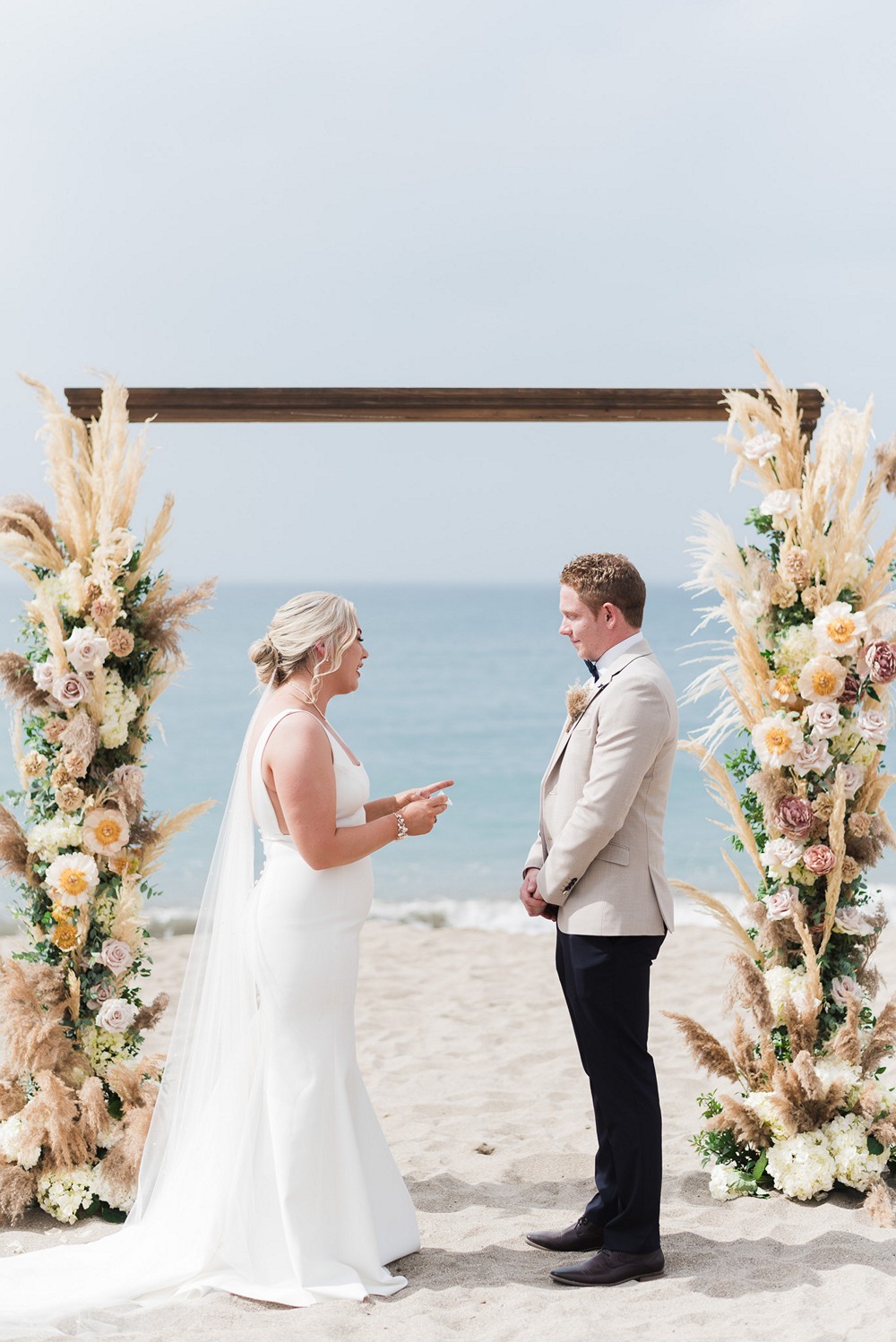 Where sky meets the sea… That's exactly the spot where Hannah & Michael chose to exchange their rings & promises among their friends and relatives.
The combination of colors, styles, feelings, and saxophone vibes created such an amazing atmosphere for their wedding beach ceremony in northern Crete.
Their favorite people were there to celebrate their love under the Cretan sky…
Pastel colors, boho flowers with rich pampas grass completed the scenery of elegant ceremony and dinner set up.
After the ceremony, all guests and the lovely couple headed to private villa and venue: Markakis Estate at the bottom of White Mountains…
A combination of boho lights and candles on the wooden tables were a special touch to the reception for an unforgettable wedding party!