Lavender wedding and pinkish-lemon baptism in Crete
Evi, Maurizio and Anna Serena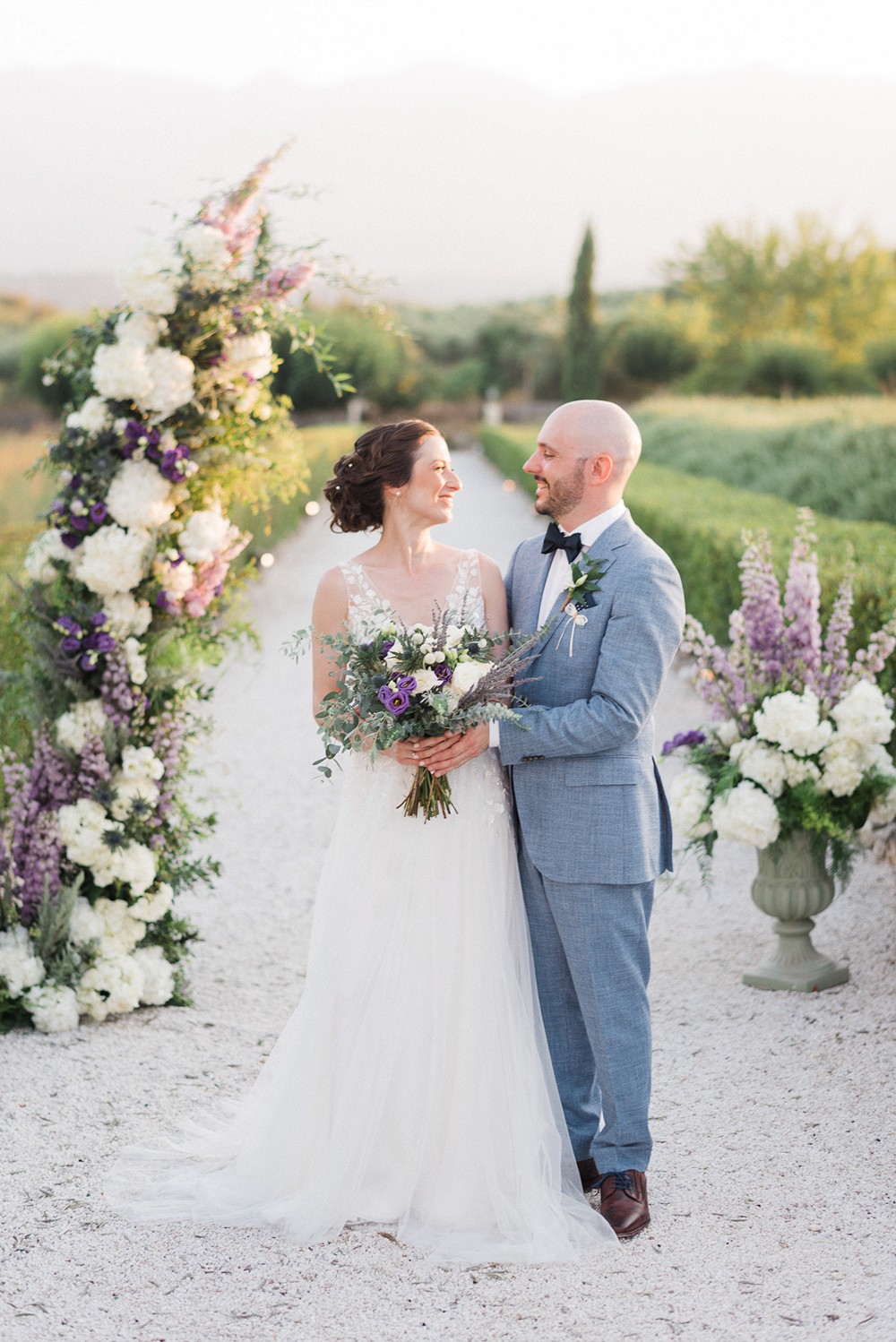 Every time I look at my couples, my heart melts with the way they look at each other and what a great friendship they established.
You will know what I mean by looking at the bond of Evi and Maurizio and their Little Princess who fearlessly entered the world of both families and shared this special day with her parents.
The day was both about the wedding and the baptism of Anna Serena. Three persons, three languages: Greek, Italian and worldwide present English that most of my "mixed" couples use as their starting base😊
There was a breeze of Belle Epoque displayed with the lavender lavishness of florals and the couple's spirit.
The ceremony was majestic and meaningful.
Kids entertainment was a great touch for the crowd of small guests while parents enjoyed signature cocktails and show of Greek dancers.
Lit by the festoon and fairy lights, the reception offered a comfort of dining.
The couple took care of their guest's experience with premium Cretan food and the selection of guests favors for the wedding and baptism.
Among all greetings and portraits even us, we managed to sneak into the pictures showing our great gratitude to be planning and being a part of this amazing celebration in Chania, Crete!