Elegant Rustic Wedding In Western Crete
Sintija & Joe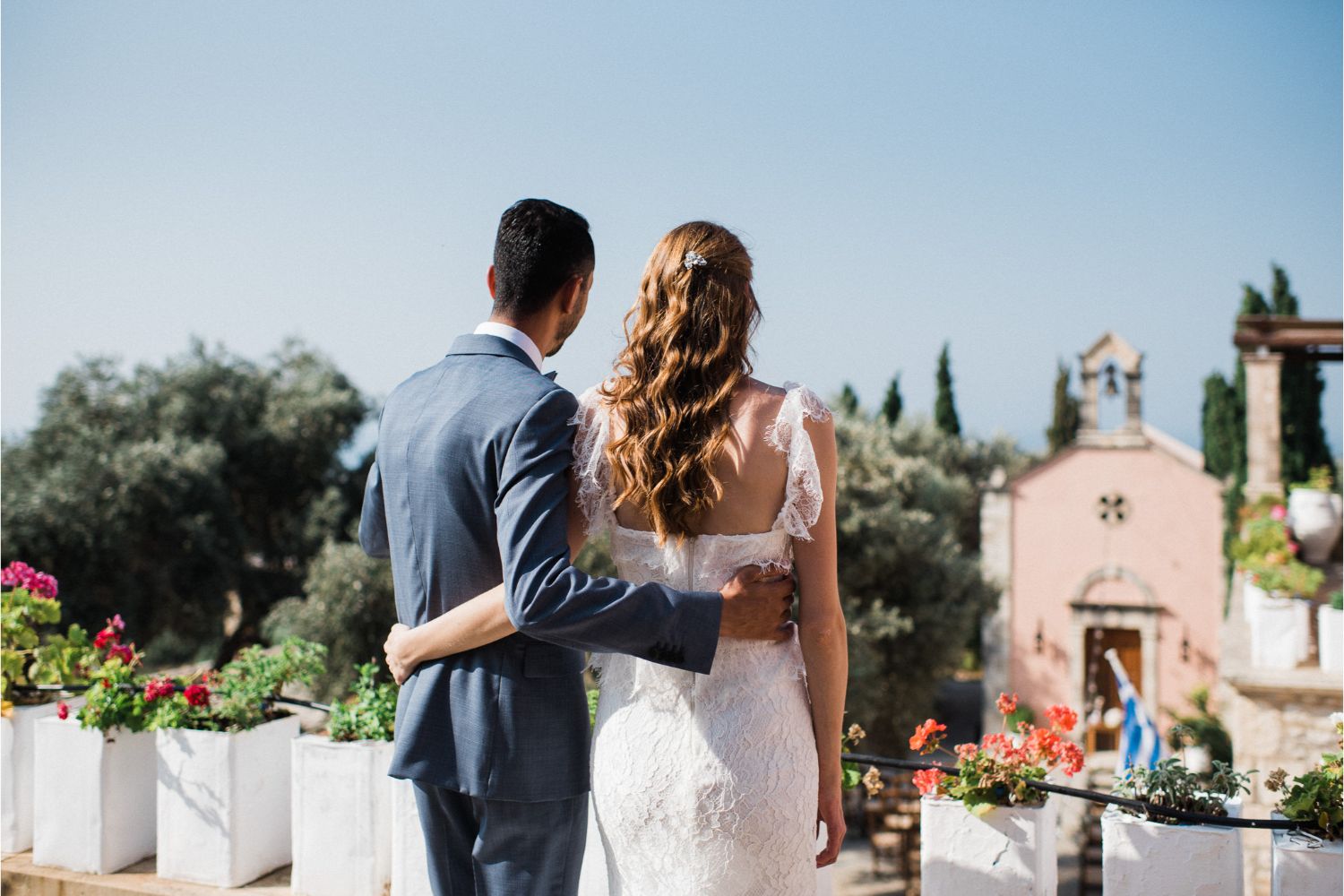 The Cretan wedding of Sintija & Joe revealed that perfect balance between the rustic and the elegant achieved by our team with cooperation with some of the best local vendors! This symbolic wedding took place at a traditional Cretan one-stop venue that offered beautiful atmosphere with unique folk elements and excellent local cuisine.
Selecting a one-stop venue allowed the couple and their guests to enjoy this special day in complete privacy. To create a playful contrast with the authentic rustic looks of the space, Crete For Love went for classic combination of white and blush pink tones in floral arrangements, fabrics and decor elements. Nothing like gentle white hydrangea against the rough wood of Aldridge tables! Customized wedding stationary provided by the couple added extra chic and a touch of modern design to the Big Day of this Private Wedding in Crete.
The ceremony took place in the dreamy courtyard of this rustic venue and had intimate ambience, allowing the closest friends and family of the bride and groom to savour this special moment to the full! After the blessings of their family's friend, the newlyweds set on a stroll across the vast groves of the venue, capturing the new shape of their love in the golden hour of Cretan sunset.
With extensive live music program and impeccable wedding dinner of organic local dishes, Sintija & Joe and their international guests had delightful time celebrating their destination wedding in Greece! Their friends and families were presented with guest favours – fine local wines, to take them away along with the beautiful memories of this day!