Colourful Festivity Of Spring Symbolic Wedding In Crete
Rosanna & David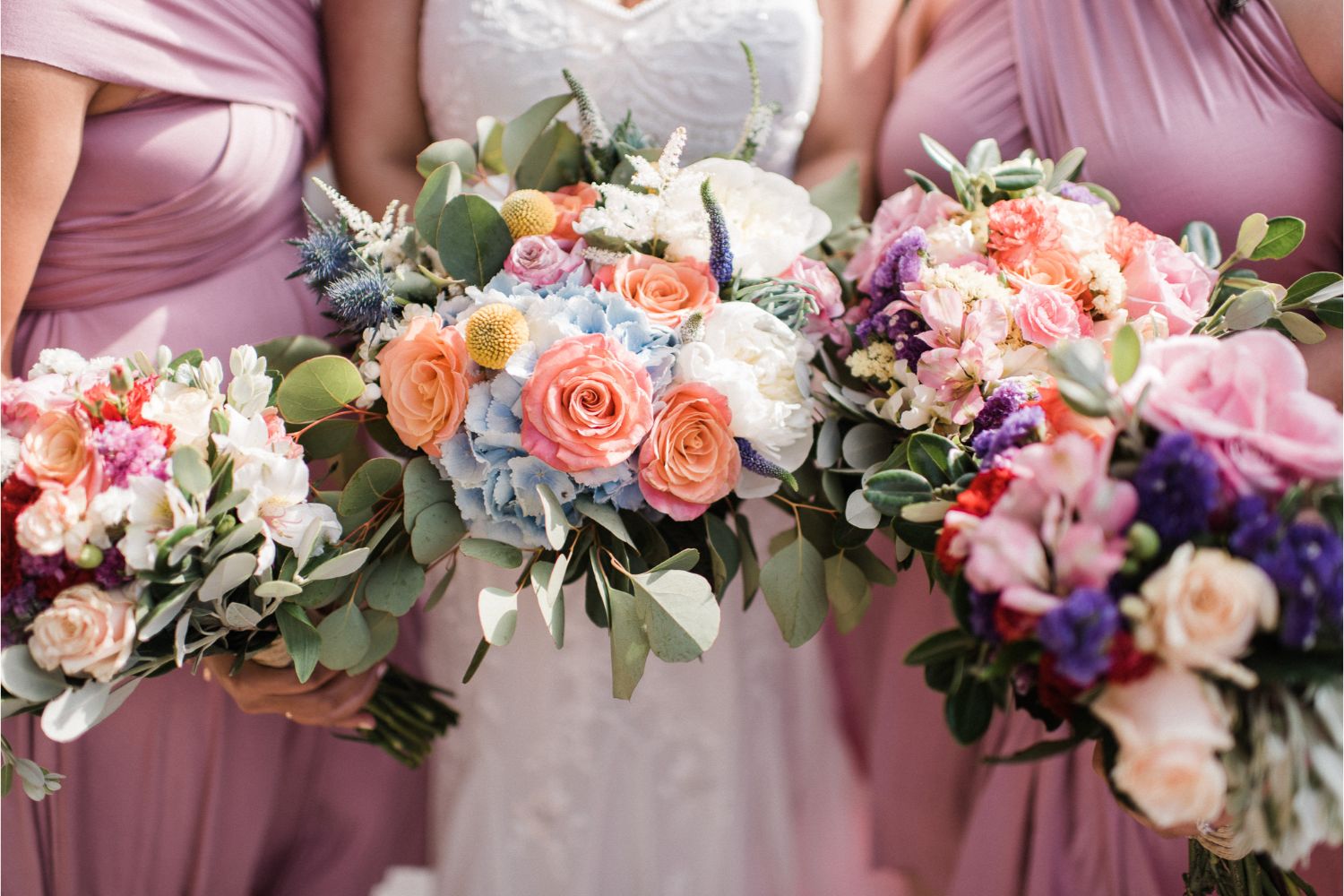 The guests of Rosanna & David travelled a long journey from America to be a part of their beautiful destination wedding in Crete. In the gratefulness for this commitment, the couple made sure to turn this day into a bright and memorable moment!
For Rosanna and David, selecting the venue that would match their style and vibe was the first priority. They already knew that Crete is rich on beautiful landscapes, and wanted to pick the most ideal scenery for a small but impressive Spring wedding. Their choice fell on two locations: a historical church hidden amidst vast olive groves – for their symbolic ceremony, and a rustic Cretan winery – for dinner and party.
Wedding in May comes with a blessing of myriad blossoming flowers to choose from. Putting together a decor plan for Rosanna & David's Day, our team made sure to take advantage of this! The gentle shades of pink, purple, ivory, peach and green enriched the atmosphere of this wedding, already magnificent as it was.
Excited about their guests joining them to tie the knot, Rosanna & David wanted to pamper them with every wedding entertainment out there: high-end catering, private transfer, open cocktail bar, DJ, Greek dancers.. you name it! And yet, amid all the fun, the newlyweds got to enjoy little surprises they prepared and dedicated to each other, now the husband and wife!
This May wedding, beautifully captured with extended photographic coverage by Andreas Markakis, was a festivity, full of abundance and joy. Truly, a Cretan wedding!