Fall Cretan nature inspired Elopement with donkey
Brenda and Richard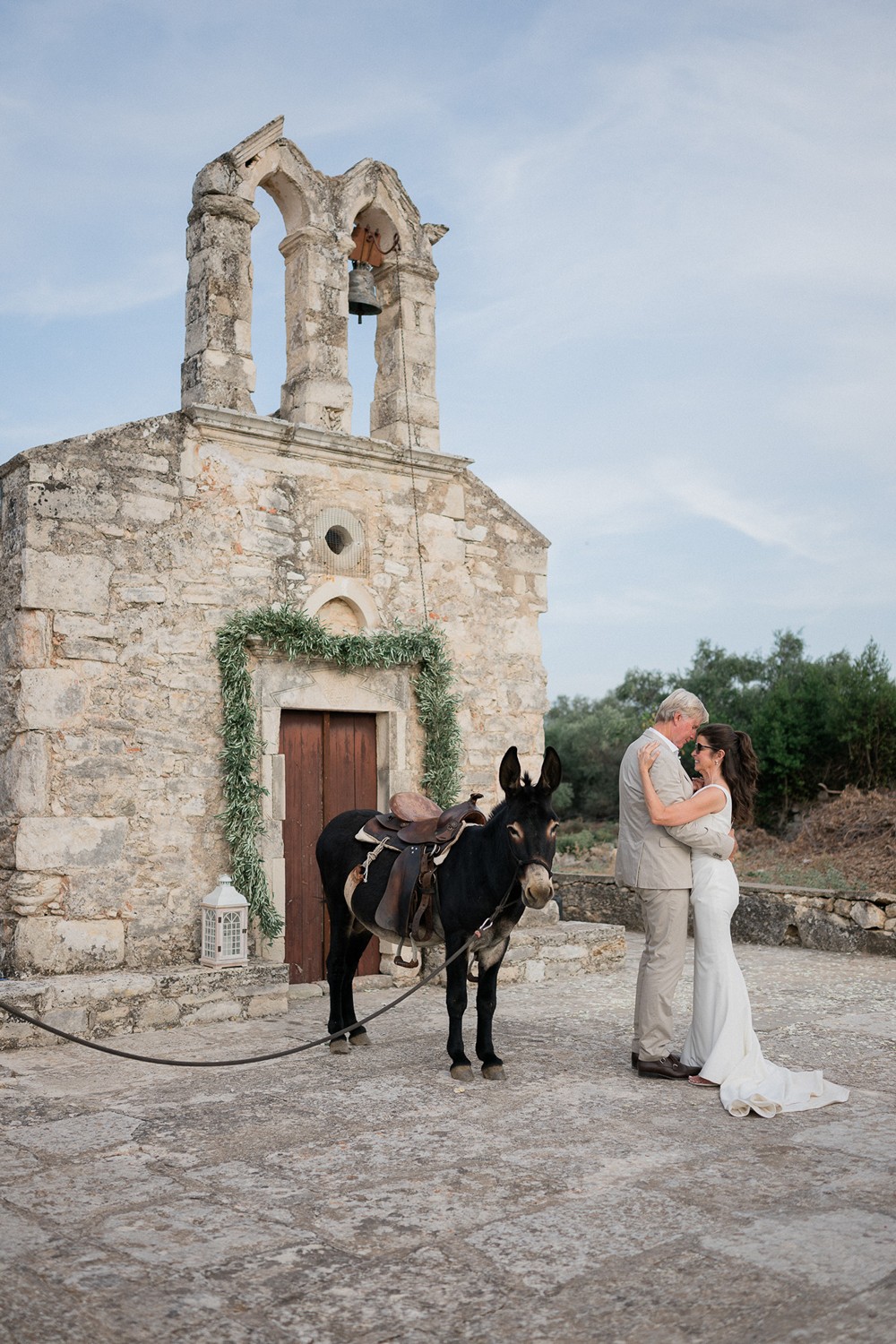 At a historical tiny chapel, within the Cretan mountains under the endless blue sky, Brenda & Richard from Australia sealed their amazing love story with their romantic elopement.
The air was filled with the sweet scent of flowers mixed with olive trees and the sun was shining. Everything was ready to celebrate the love and unity of these two souls and make their day unforgettable!
A Cretan organic wedding was all that they had imagined, together with their two close friends. The church entrance was decorated with olive leaves garland as well as the ceremony chairs and the welcome table, which was set up at the yard of the chapel and it was full of Cretan delicacies and drinks, like a bottle of traditional Cretan "Tsikoudia".
The love of Brenda & Richard for nature and animals included one more special request for their elopement…to bring an adorable donkey there to celebrate with them! It was an extra touch to their special day, which filled them with laugh and happiness.
While Brenda was walking down the aisle of the chapel's yard with her elegant wedding dress and holding her bridal bouquet- with soft white flowers and olive leaves- Richard couldn't take his gaze off her. Both were more than ready to exchange their vows and promises for love and commitment to each other in the heart of this majestic landscape.
After the ceremony, the couple followed an old Greek tradition and broke a pomegranate at the yard of the chapel for good luck and a happy life.
With the donkey by their side, Brenda & Richard took a moment to reflect on their journey together and live the day to the fullest. They danced with their friends and enjoyed a small walk close to the chapel, also taking some stunning pictures in order to remember this day forever!