Elegant Beach Elopement In Chania
Doaa & Wissam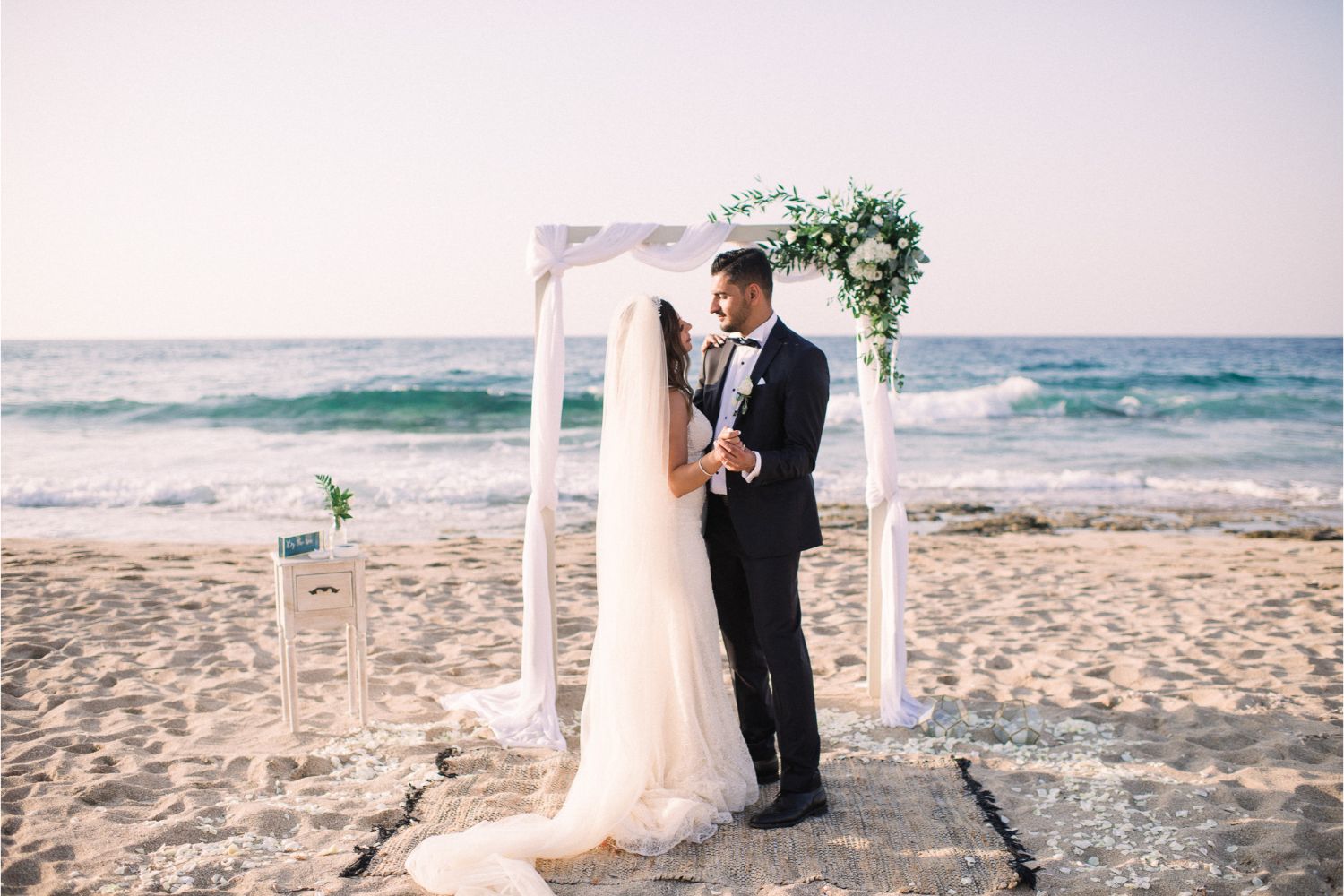 The symbolic elopement of two young souls – Doaa & Wissam was yet another testimony to the beauty of elopements: just bride & groom and their dearest friends to witness the ceremony of tying the knot!
As the couple dreamt of having a beach wedding, Crete For Love have picked a secluded Chania beach that offers a breathtaking sunset! To embrace the natural allure the island is blessed with, we went for a clean classic look with white tones and vibrant greenery. This choice of wedding decoration perfectly matched the elegant style of the couple and their guests.
The newlyweds completed the ceremony with a toast of sparkling wine and a fun photo session, dancing to their favourite tunes, after which Doaa & Wissam together with their guests enjoyed their seaside wedding dinner for the second part of their Big Day!