Boho-Inspired Elopement In Balos Lagoon, Crete
Jo Mae & Greg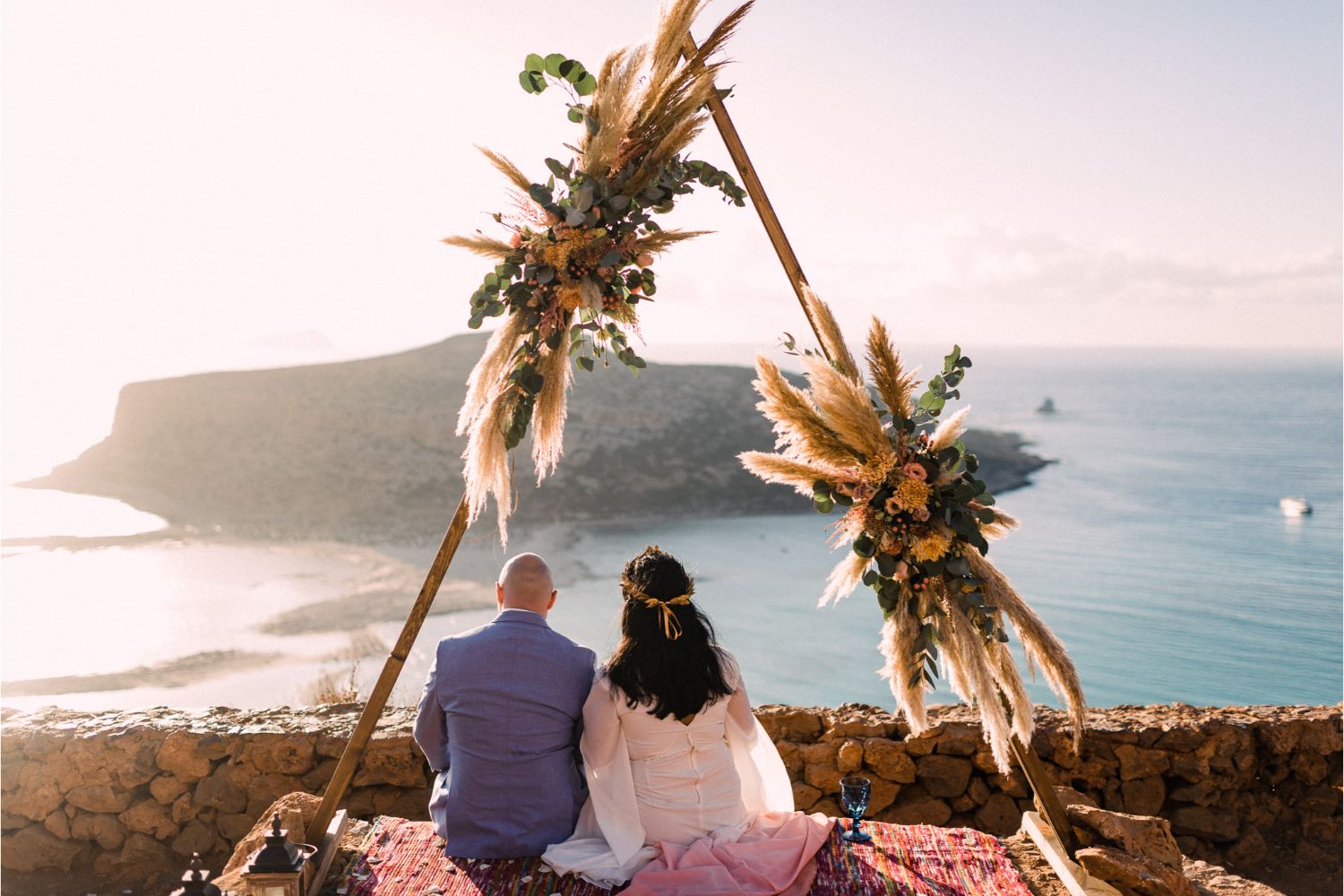 Elopement adventure! Searching for that dreamy landscape that would become a background for their wedding ceremony, the couple stumbled upon Balos Lagoon in Crete and it was decided!
Jo Mae wore a Greek goddess-like bridal outfit and Greg – a light blue suit, when they embarked on a private sailing boat that morning to head towards the new exciting chapter in their lives. Accompanied by a team of photographer & videographers, they enjoyed a hot September day, cruising around the West coast of Crete.
Once they arrived at the Balos Lagoon, the bride & groom hike to the ceremony location, because what kind of adventure would it be otherwise? 😉 They arrived to see a boho-inspired triangle arch with compositions of pampas and colourful flowers, with a panoramic view of Balos Lagoon. It was simply breathtaking!
With this epic scenery, the bride and groom pronounced the vows and exchanged the rings. The new Mr. and Mrs. toasted to this intimate celebration with sparkling wine and raki, paired with a few koufeta sweets to bring happiness to the new family, according to Cretan customs.
After the photo session over the picturesque sunset above Balos Lagoon, the newlyweds escaped on a safari jeep to enjoy the rest of the adventure, just the two of them.
Crete became a home to their new life together memories!