Organic Summer wedding in Cretan rustic farm
Andrianna and Etienne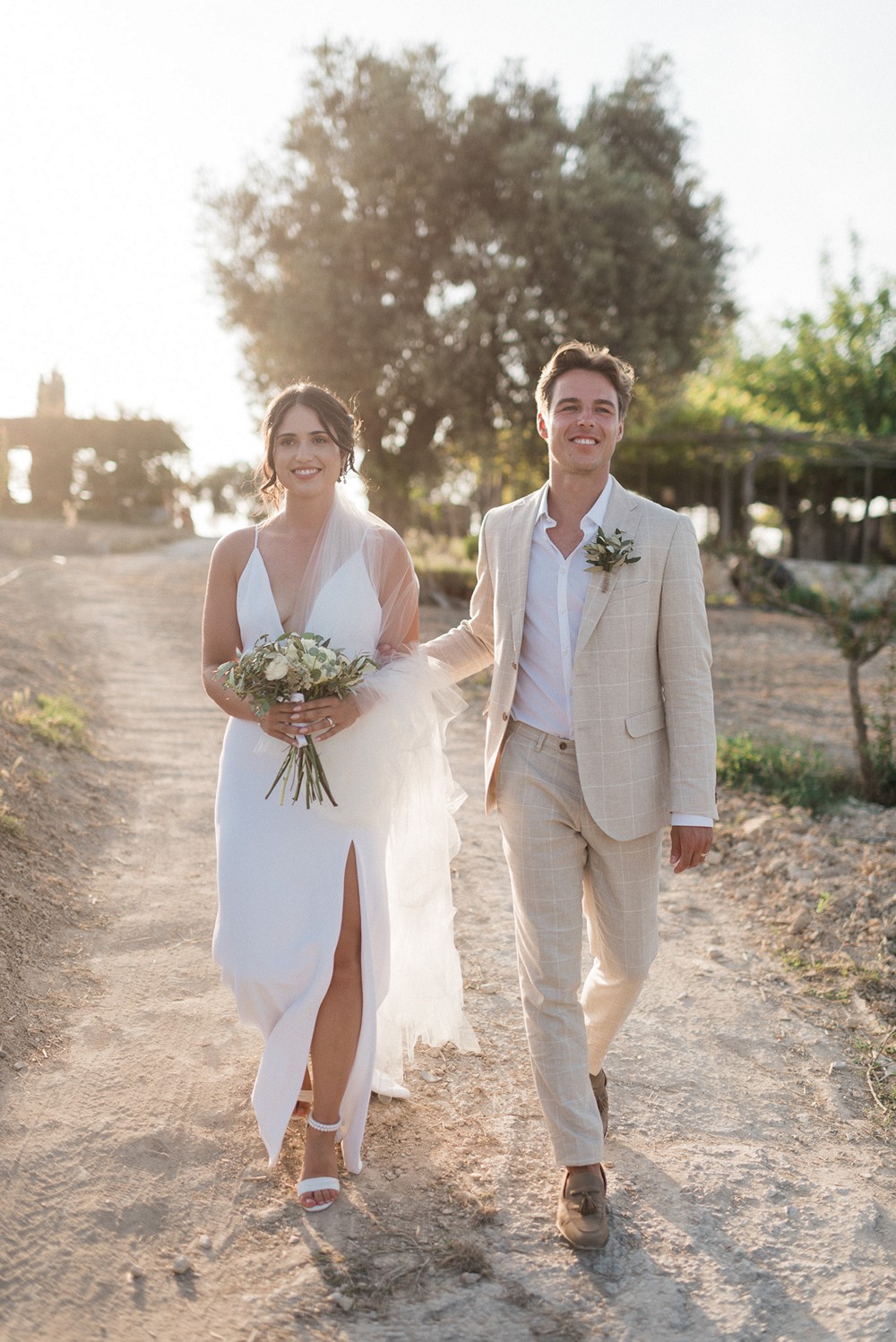 A rustic Cretan farm nestled among the mountains was the perfect location for Andrianna & Etienne to tie their knot under the summer bright sky of Crete. The atmosphere in the estate was stunning with the smell of flowers, some folk elements, and the excellent local cuisine.
Andrianna & Etienne's special day started from the morning when Andrianna was pampered by the beauty services professionals in the rustic rooms of the estate while Etienne was getting ready for their official unity as well. Later, their guests from Greece, Switzerland and Canada started arriving at the private rustic farm.
Inspired by Cretan nature the decoration of the ceremony place- right in front of the small chapel- and the reception place was simple yet elegant with olive leaves and soft white roses.
The customized wedding stationery added an extra chic touch to the special day of Andrianna & Etienne as well as the customized guest favors which were small bottles with olive oil straight from the vast olive groves of Crete.
Before the ceremony, Etienne followed a Greek tradition and arrived at the ceremony place on an adorable donkey. As Andrianna was walking down the aisle, Etienne was waiting for her with eyes full of joy and impatience. Both were more than ready for their official unity among their favorite people.
After the emotional words of the officiant pronouncing them husband and wife and the exchange of their rings and vows, the couple walked down the aisle as newlyweds under the rain of rose petals confetti, stepping into their mutual chapter of life!
Then the couple with their guests enjoyed a cocktail hour with the sound of bouzouki and some Cretan delicacies. Furthermore, Andrianna & Etienne experienced a private session with the photographer in the olive groves and vineyards of the estate.
As the June sun filled the atmosphere with golden light, everyone was taking their seats for the wedding dinner. After the delicious organic dinner with dishes inspired by Crete, the newlyweds cut their wedding cake and danced beneath the stars on the wedding floor with their guests till late at night.
This day was a testament of their unconditional love and the beginning of their official unity. The journey of planning the special day of Andrianna & Etienne was amazing for us too and we wish them a happy life together!