Dusty Summer Moho Wedding Story in Chania
Among olives and laurel groves bridal photo shoot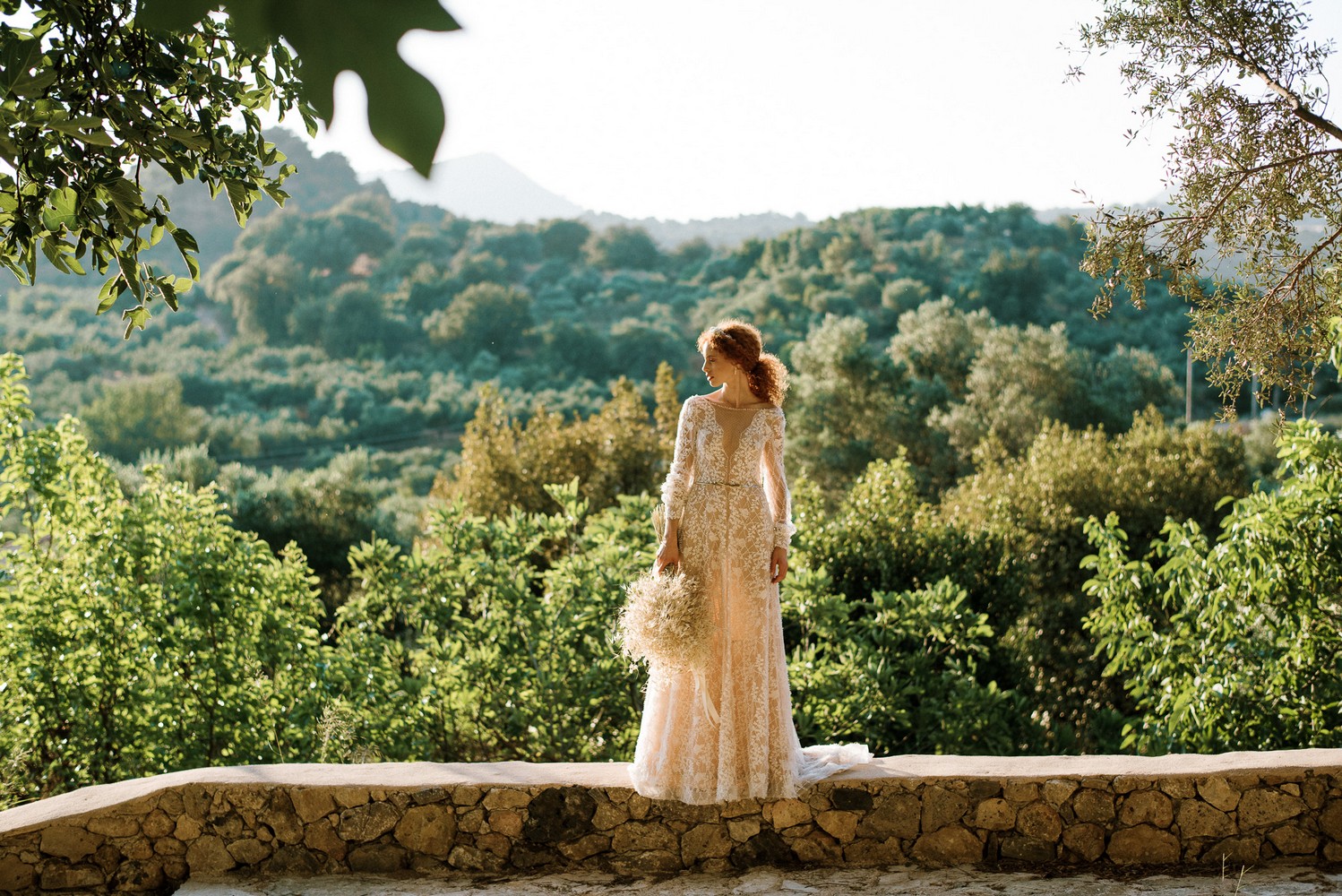 Best Combo we love and to be loved by our couples is Blue and Green Concept of getting married and celebrating in Crete, Greece.
As the beach wedding story may come to an end with blue waves and "salty kisses", here in Crete we encourage you to enter into the "green" part of celebration.
Inland Cretan villages must be a part of your love story where you will find serenity and rustic elegance of slow life.  Abandoned old houses and endless fields of local fairy tale nature will form a perfect background for your wedding images. Laurel leaves, fig and olive trees, wild vine leaves climbing rusty fences and hidden prickly pears will leave your images to look like a painting.
This bridal Day 2 photoshoot took place in the heartwarming coziness of Embrosnieros village in Chania area named Apokoronas.
At the early day hours, before the sun raised, we chased the most warming light of Crete, entering Markakis Estate premises.
Wandering around old cottages, main village square, visiting local kafeneio and historical Turkish tower of Alidaki built initially by the Venetians we felt that today's trendy boho and rustic terms found its organic roots.
Nothing more and nothing less was this bridal inspirational story with nature, history and sheep sneaking into best wedding pictures you can find.