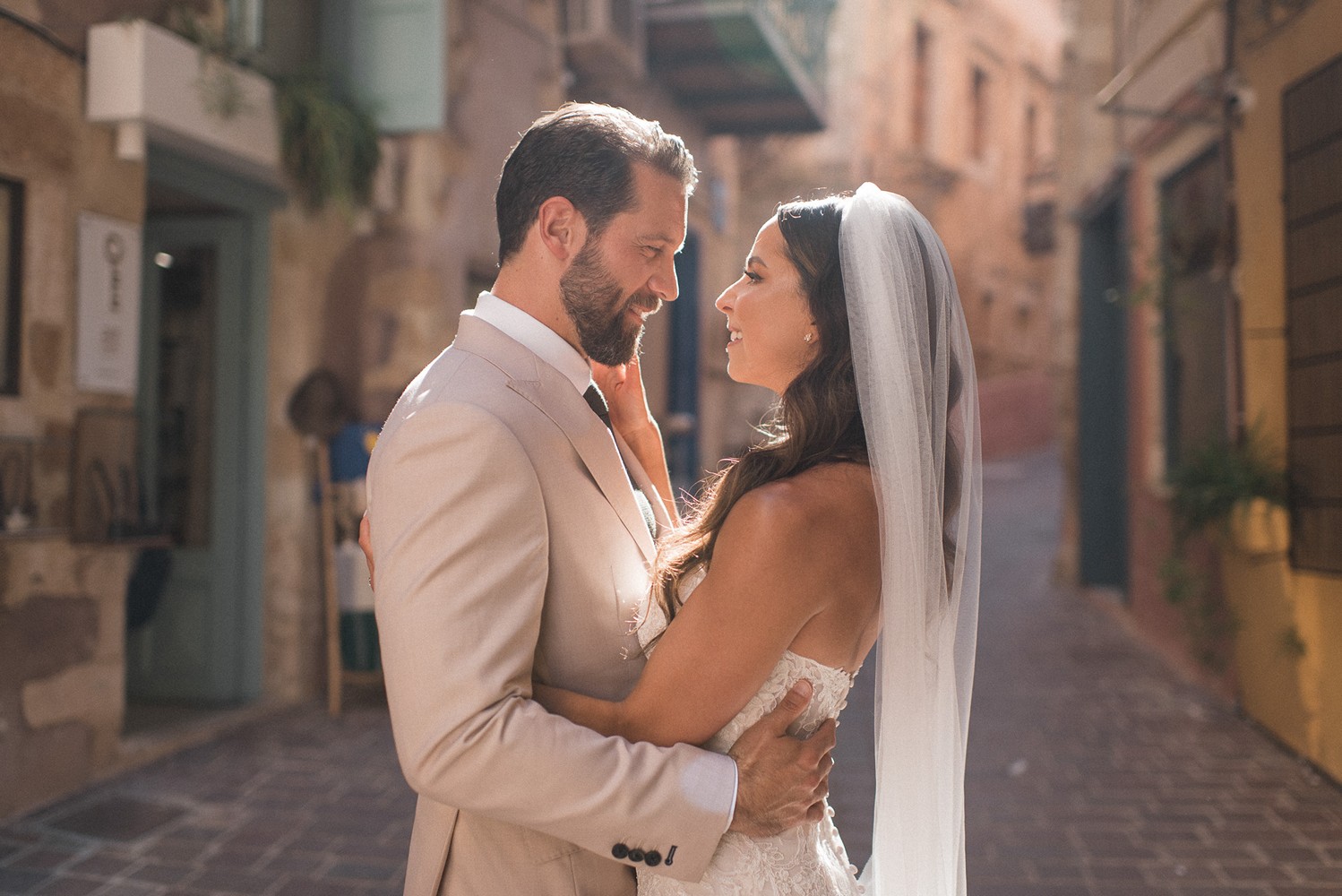 Choosing Crete for Love to bring our elopement to life was one of the best decisions we made when it came to getting married.

Ana was attentive to every single detail. We are from Canada so the set up of the entire thing was co-ordinated entirely through email. If we are being honest that part made us a little nervous. Even though Ana was very precise on all the details via email, we were nervous about how it was all going to all come together.

I have to say, everything exceeded our expectations BIG TIME.

When we arrived in Crete we had an in person meeting with Ana to finalize all the details and run through the logistics of the day. She was beyond kind, going out of her way to ensure every detail, question and concern was addressed and resolved. She made us feel very welcomed, taken care of and excited for the big day.
The day of our wedding we were absolutely BLOWN AWAY with how it all came together. The setup was better and more beautiful than we could have ever imagined, it felt like we were in a movie.
Andreas was phenomenal in terms of photography and getting us to feel comfortable in front of the camera with his superb art direction.
The actual ceremony itself was everything we wanted with all the personalized touches perfectly timed and in place.

Honestly the whole day felt like a dream and there was no way it could have been possible without Ana and Andreas. 

We couldn't recommend their services enough and will forever be grateful for the way they made our Crete wedding so unforgettable.