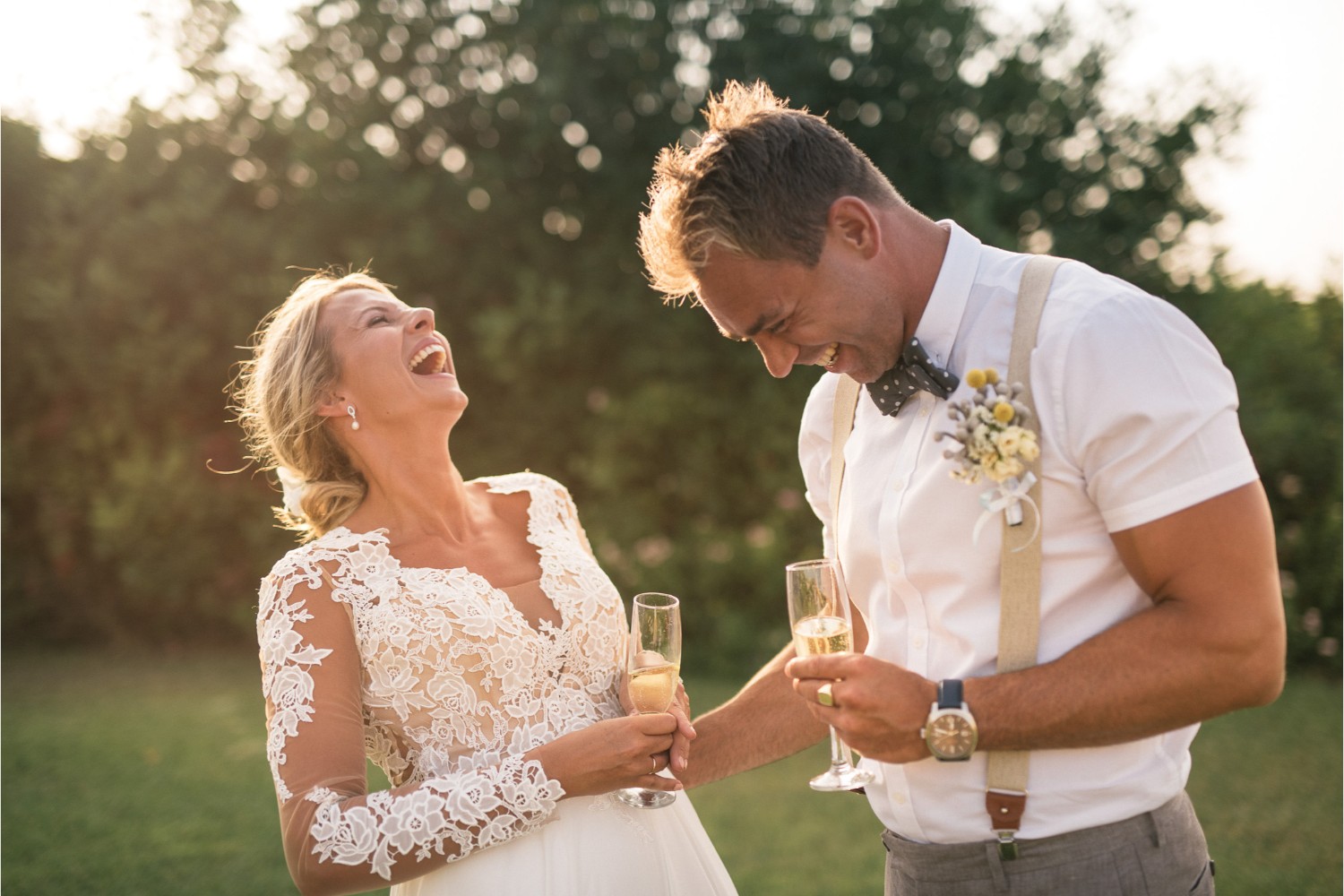 We are well back here in Norway, now as "officially" husband and wife…! Since we left you at the Villa on Sunday, we had a wonderful evening at the hotel and a night with a lot of fun!
Anna, Ellen and I will forever be grateful for the fantastic ceremony you gave and arranged for us, it was far better than I ever could have imagined! Truly magical, with the decorations, the view, the weather and also the fantastic guitar players! And of course, have to mentioned the look of the bride, Ellen….! She took my breath away…!! EVERYTHING turned out to be perfect and just hard to believe when I/we look back at the day.
From us to you and your entire team, THANK YOU VERY VERY MUCH!
The pictures were simply stunning! Again, you and needless to say Andreas, exceeded our expectations! We had the perfect location, but still… Andreas is a fantastic photographer, and we are very eager and interested to see the rest!:)
Of course we will recommend and spread the word about your fantastic services, in every way we can. We have already started…;)
I will personally take care of the recommendations. It will be my sincere pleasure!
Love, Peter