Rustic wedding with burgundy at historical Cretan estate
Katrina and Artjom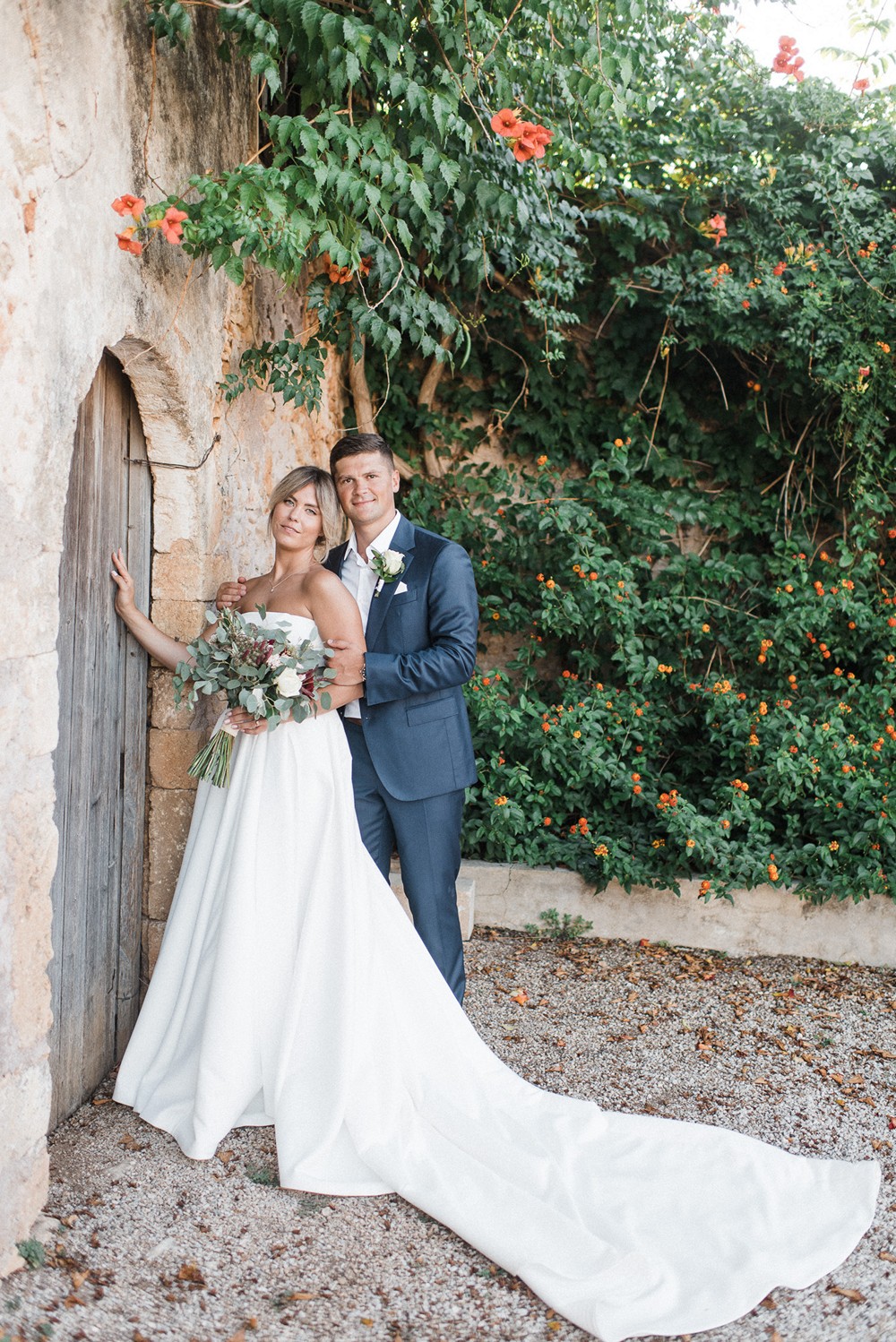 Katrina and Artjom invited only close family and friends to follow their dream of wedding in Crete.
Planning just a few months ahead of their wedding date, they were prepared to make quick decisions and trust local planner as ourselves.
They wanted a private space to host their ceremony and reception. Surrounded by avocado groves, their wedding took place close to Chania among complex of buildings dated back to the 15th century.
On the early September afternoon with soft light  of island autumn, Katrina walked down the aisle entering her venue through the spectacular iron gate.
White Tiffany style chairs, wooden elements and burgundy florals mixed with terracotta, ivory and blush pink flowers stood out softly from the stone and greenery of the place.
The couple introduced to their wedding only local elements paying tribute to the September period of wine making and offering local olives as a guest favor rather than shopping at casual souvenirs shops of Chania town.
Elegant and handmade, with great energy and loving it all attitude, this wedding was the unforgettable experience for our couple and their guests.