International Greek Orthodox Church Wedding In Crete
Anna & Laurent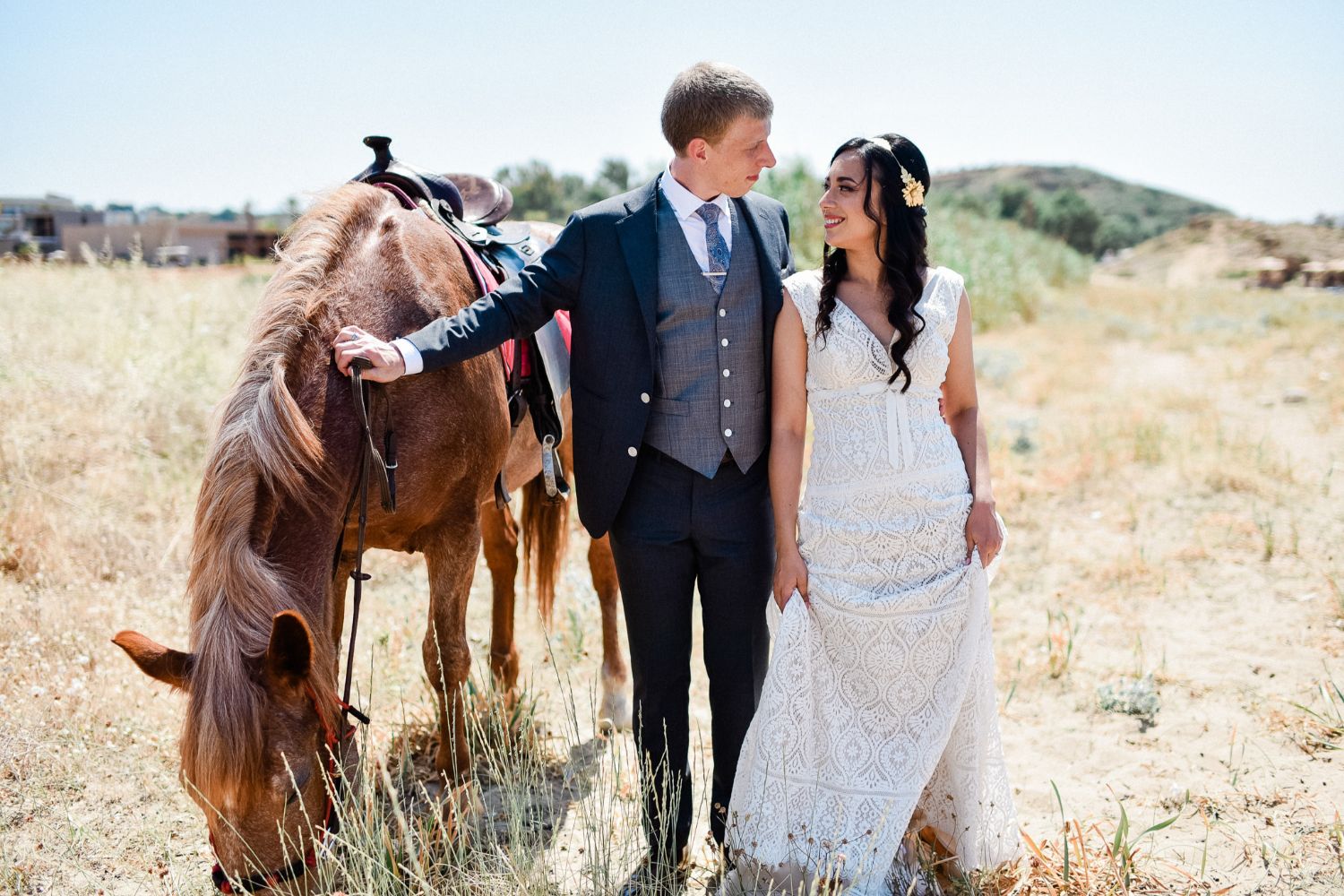 The two worlds of Greek and French cultures were combined in this church wedding in Crete and made the Big Day of Anna & Laurent truly unique!
The couple chose Chania, the hometown of the bride, as their wedding destination as they wanted to highlight the heritage and wedding traditions of the region of Western Crete and introduce them to their international guests. The Greek Orthodox ceremony took place at a charming chapel shaded garden, so much needed on a hot June day in Crete. Every ritual of a traditional Greek Orthodox wedding were religiously followed revealing the beauty of the local culture: "koufeta" and one glass to be shared by the couple waited for them on the ceremony table, beautiful "lampades" decorated the church entrance, the priest crowned the bride & groom with customised "stefana" , the guests were treated with "kserotigana" and, of course, handfuls of rice thrown during the wedding recessional!
Our team went for an organic rustic theme for this wedding, that matched the couple so well! Choosing seasonal flowers, lots of greenery and olive theme for Anna & Laurent's stationary, we have achieved a refreshing and harmonious ambience in both locations of this religious wedding – historical church and Cretan winery, where the afterwards dinner and party were taking place.
The wedding reception at the Cretan winery was enriched with small cultural and well thought through touches – traditional dancers, customised guest favours with local products and excellent Cretan cuisine. To create a contrast against these distinctive Greek wedding features, after the dinner Anna & Laurent cut their fabulous cake made out of Greek and French cheeses – isn't this a harmonious marriage of cultures!
As the bride & groom wanted every of these touching and fun moments to be captured for their memories, their Special Day was covered by Andreas Markakis team from the early preparations until the cutting of that very cake late at night. It all came together into a beautiful story, check it out below!