Hill seaside garden romance looking over Crete
Eva and Mario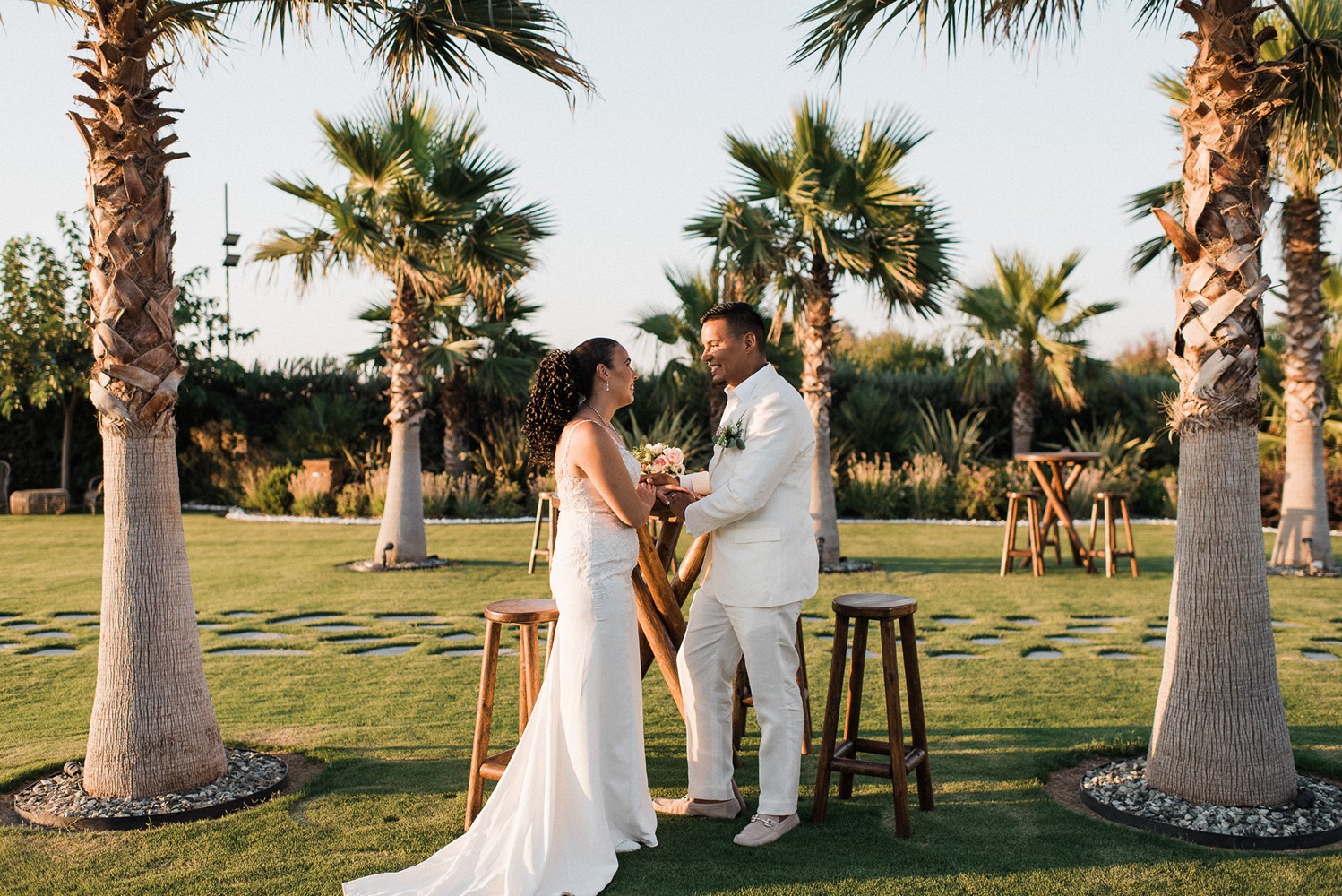 On a hill side facing the Aegean Sea in a private garden stands the setting that Eva and Mario chose to confess their love for each other.
This hidden gem reminds us of the gardens of Eden, natural beauty everywhere you look and sea horizon being a background for our prefect couple. All dressed in white and stylish from head to toe.
The ceremony was heart-warming and personal, sometimes all you need for a perfect wedding day, is each other (and lots of beautiful flowers). After the ceremony Eva and Mario went off for a romantic sun set photo session on the beach and to walk along the Cretan shore line hand in hand in their new joined future.
One of the most important things in a successful marriage is being yourself with your partner, and that's what we witnessed that evening. The couple had a romantic private elegant sea view dinner service surrounded by candles and beautiful flower assortments. They danced, laughed and enjoyed each other's company well into the night.  The best part of all is that the evening on the hill side is just the beginning.