Elegant Seaview Villa Wedding In Chania, Crete
Kairi & Mihkel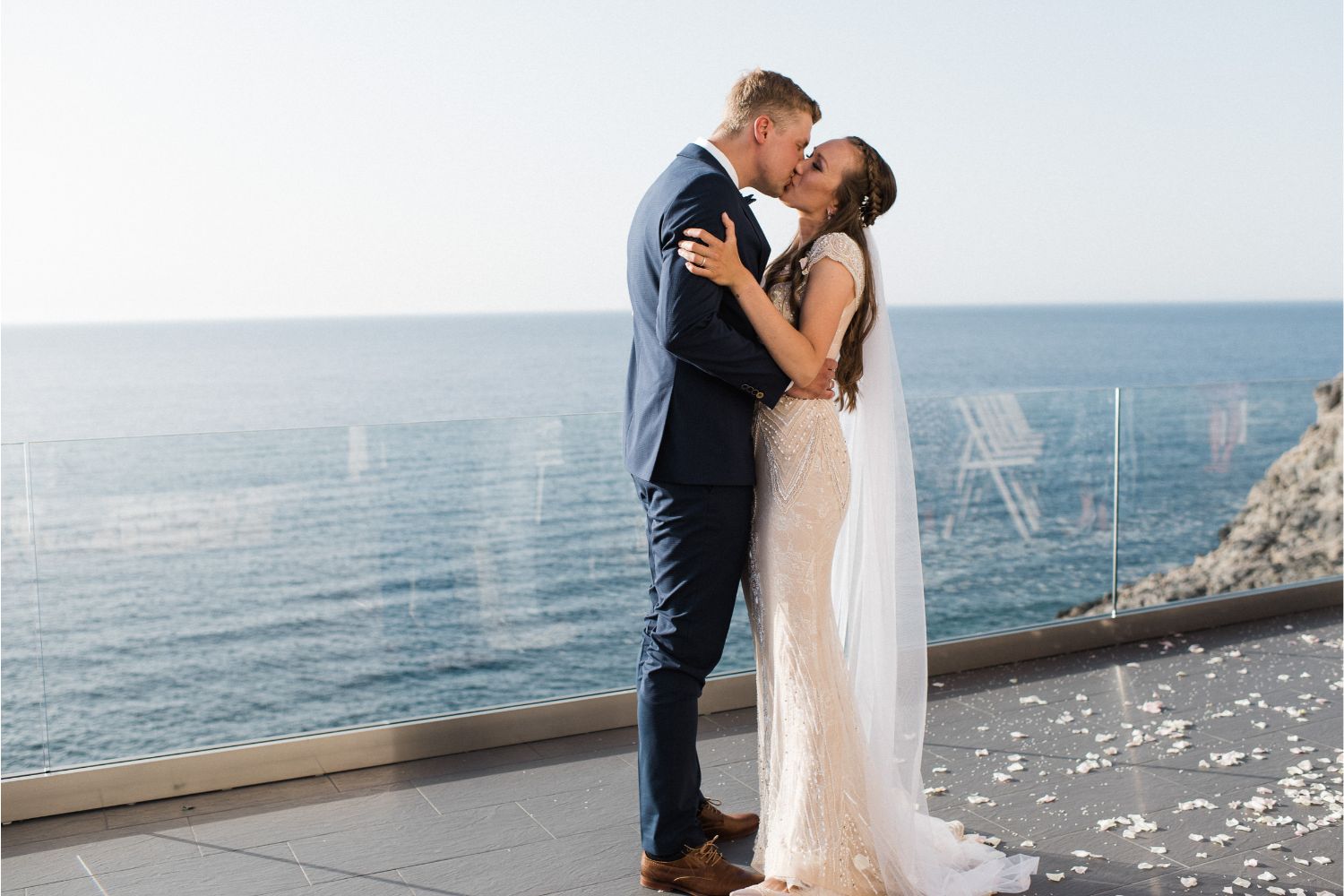 Minimal elegance was the style Kairi & Mihkel were going for. Aiming to spend more precious time together with their families and being young parents themselves, they rented a complex of beautiful sea view villas in Chania area. The terrace of their luxury villa with the timeless Mediterranean view was just meant for an intimate wedding ceremony like this!
Kairi, with her stunning Nordic beauty and intricate bohemian bridal dress, and her stylish groom Mihkel made a gorgeous couple that found their ideal scenery in the elegant setting of the luxury villa in Chania, Crete. The ceremony space was decorated with classic wedding arch, embellished with nude pink fabrics and tasteful flower compositions of roses and rich olive twigs, and a welcome table that offeredCretan treats and wedding toast drinks.
Kairi & Mihkel received the rings from their beautiful little boy playing as ring bearer and walked into the shower of rose petals as husband and wife married in Crete. The two families became one! And while the newly made in-laws congratulated each other, the newlywedssneaked out for a photoshooton the sandy beach of Western Crete.
The wedding dinner was served by a private catering, while still maintaining the intimate family atmosphere. Excellent local food over the Cretan sunset was a perfect way to complete the Big Day of Kairi & Mihkel!