Elegant Greek Orthodox Villa Wedding In Crete
Anna & Nikolas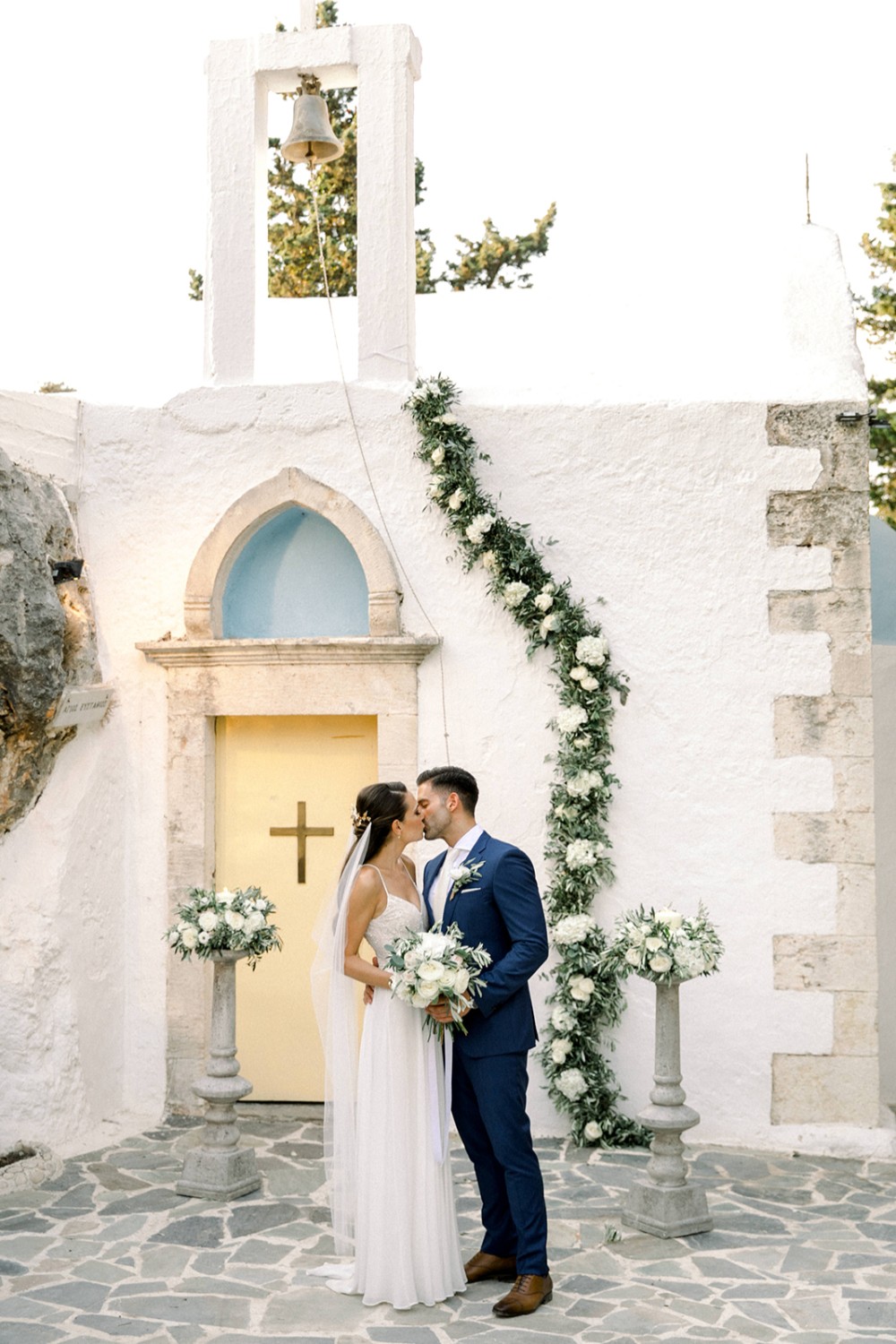 Imagine a wedding of Greek Gods that is taking place in a modern day setting? Well, that's pretty much the impression you would get being a part of Anna and Nick's Big Day!
The couple drew their inspiration entirely from the natural beauty of Greece and the traditions of our country. These motives were conveyed through green, white and gold colours and, combined with a touch of contemporary New York style, resulted in an absolutely dazzling effect.
The wedding started off with a Greek Orthodox ceremony that always proves to be so emotional and meaningful. The bride made an appearance in her magnificent designer dress joining her (oh so soon!) to be handsome husband in a charming church, that was decorated with a gorgeous garland and flower centrepieces. After the ceremony, Anna and Nikolas escaped the guests for a beautiful and quite intimate photoshoot into the olive groves surrounded by the sunset light.
This was followed by a fabulous party at a private villa complex. Standing by their focus on Greek culture, the newlyweds had their party in a classic bouzouki style, with live Cretan music and a 4-course traditional meal.
Divine is the word to describe this wedding. But, as we know, a picture is worth a thousand words and this is definitely the case with the fascinating images by Sotiris Tsakanikas.