Elegant Autumn Winery Wedding In Crete
Jenny & Gareth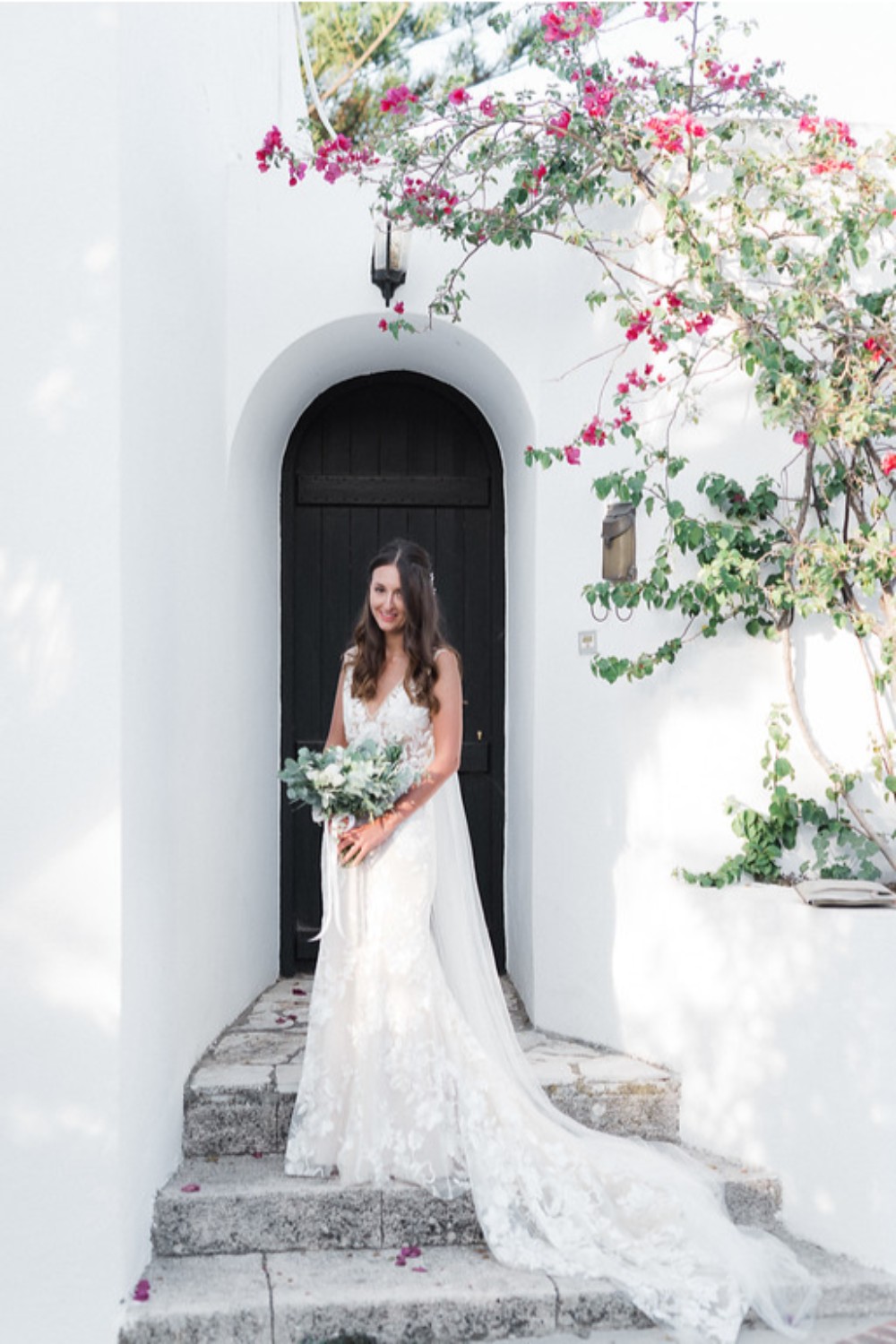 When two beautiful young people get married, their wedding turns out to be fun, colorful and entertaining. The civil wedding of Gareth and Jenny, a charming and charismatic couple from UK, was exactly the case! We truly enjoyed putting together this Chania winery event, having established a great communication with them from the very beginning.
Jenny and Gareth wanted their wedding to take place in a rustic, natural environment, and Crete For Love picked the charming local vineyard perfectly matching the beautiful down-to-earth vibe of the couple. To complement this atmosphere, we further drew our inspiration from Cretan nature and decorated the venue with lemons, eucalyptus and olive twigs.
The soon-to-be Mr. and Mrs. ensured their memories will be fully captured, hiring their photographer for the entire day to cover their ceremony and reception in the winery as well as bridal preparations and portraits on the beach. Wedding images were very important for Jenny and Gareth, as they were to be shared with the larger circle of friends and relatives back home, during their large Wedding Dinner in the UK.
Jenny's Big Day started with a fun photo session with her bridesmaids during their preparations. When they arrived at the ceremony venue, the groom, groomsmen and guests had been waiting for them, sipping on their welcome refreshments. Finally, the moment has come, and stunning Jenny slowly approached the altar, as well as the new stage of their life together. Amused and touched, the guests applauded to their lovely vows, and that was it – the beautiful union became official! Next came champagne, rain of rose petals confetti and photos with the dearest ones.
But the party was just starting! After a delicious home-style dinner and lots of great wine, the couple and their guests had a blast joining the Cretan dances on the dance floor, and continuing with the festivities far into the night, invigorating everyone around them with their dazzling energy.
This was the Cretan winery wedding, with early September scents of freshly squeezed grapes and aromatic lemons. Lots of organic wine under the soft festoon lighting.