Elegant rustic wedding at Cretan farm
Sofia and Alex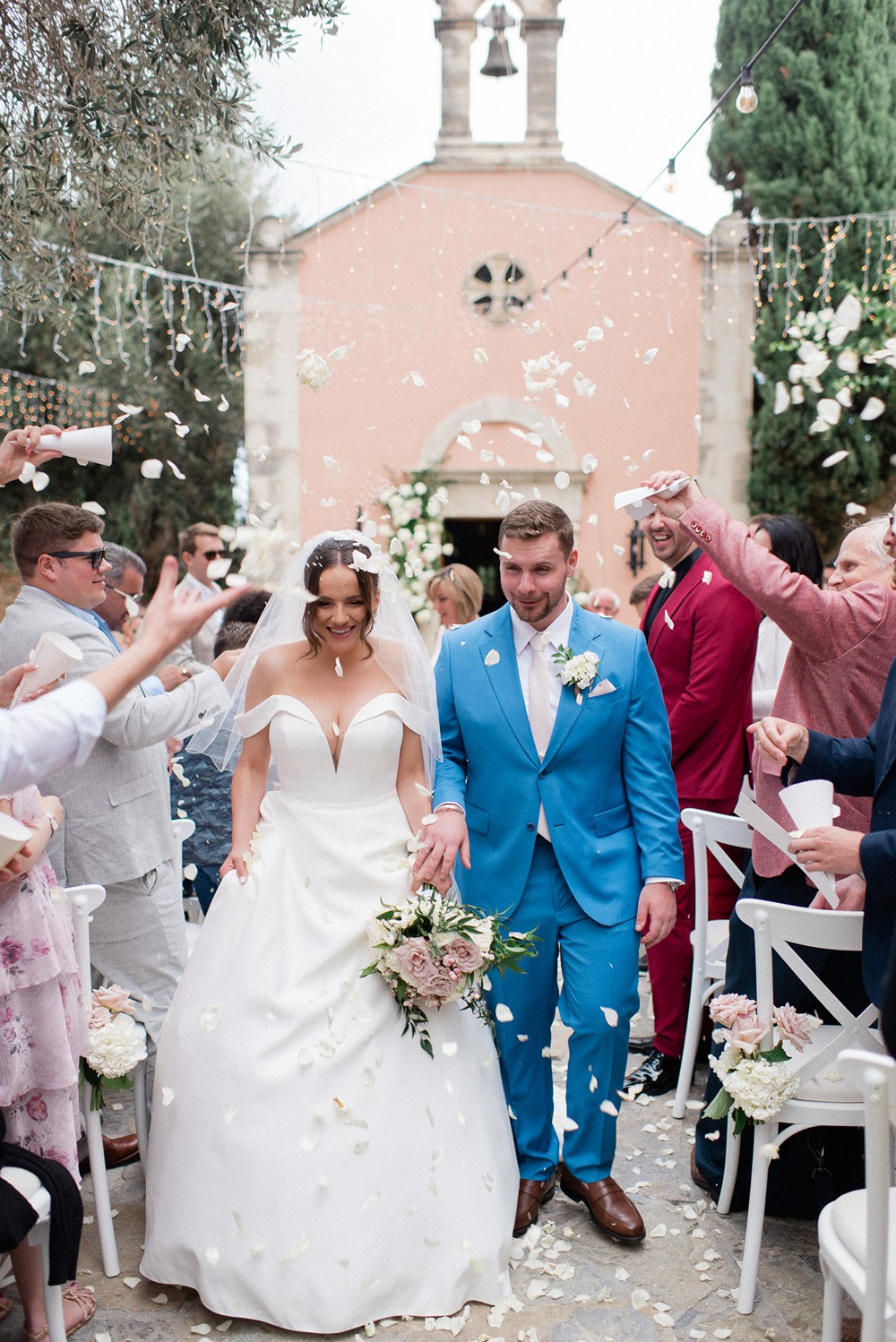 Sofia and Alex chose for their Greek Orthodox wedding the complex of stone old farm with a cute pinkish chapel to celebrate with their families and friends from Greece, Albania, Poland and UK.
They invited their guests to party with Greek band and Cretan dances as the real island festivity shall be.
Their rich menu of organic Cretan delicacies including Cretan pilafi, typically served at traditional Cretan receptions, was a feast for guests' palettes. Needless to say, as Crete takes its pride in offering lavish and big portions, no one was hungry!
Sofia's love for elegance and romance made the whole place turned into the fairy tale. Sky full of fairy lights, soft and flawless florals of ivory and blush pink roses and hydrangeas together with wedding white cross back chairs made this farm look cozy and stylish.
Positive energy and happiness of the couple, made the temporary autumn drizzle go away so everyone could dance and eat till late warm night hours.