Small Minimal Wedding On Cretan Beach
Michal & Magda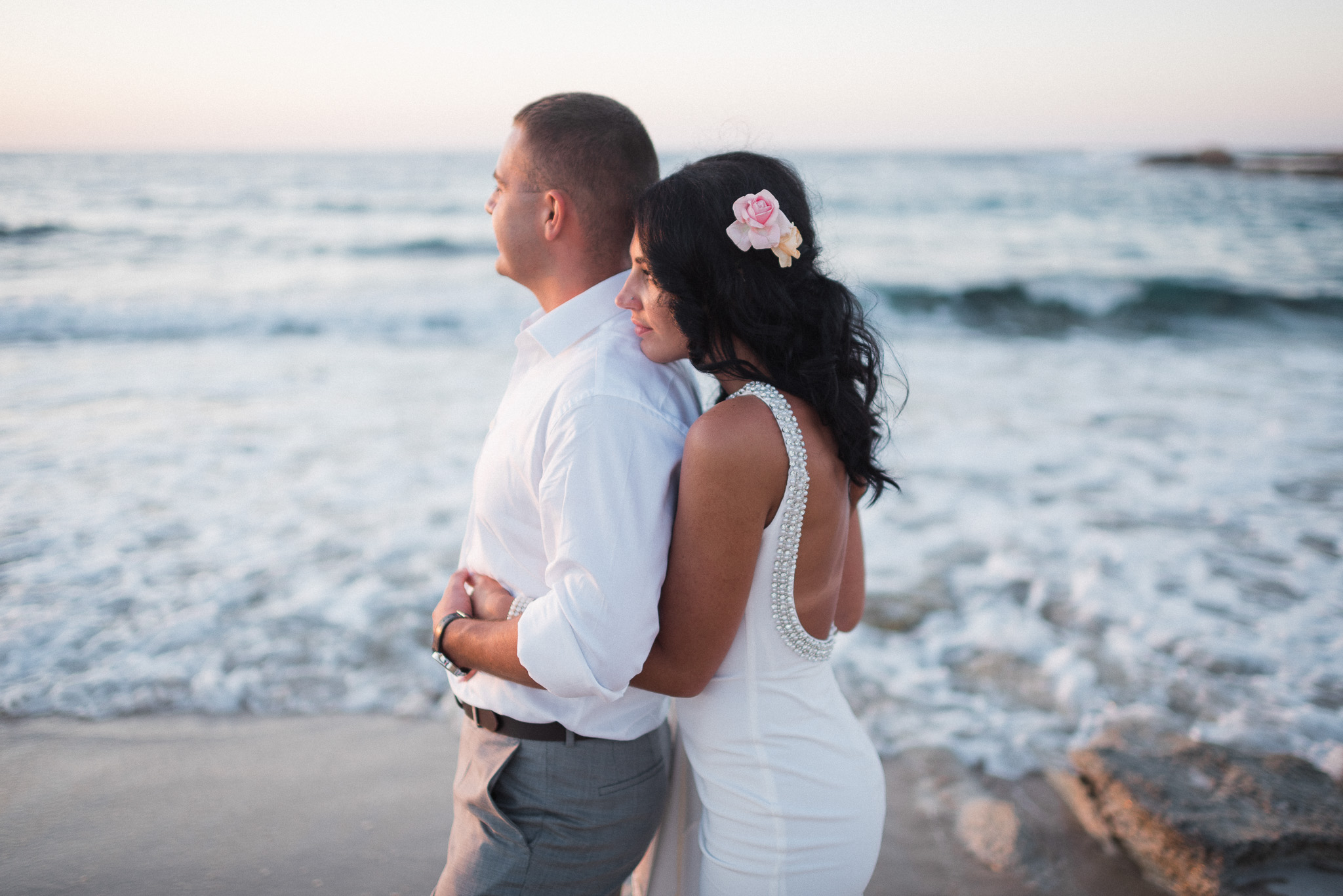 Magda and Michal, or M&Ms as they loved to sign, wanted a simple but memorable official ceremony with their close friends and family. A unique moment that would become a bright memory not only for them but also for every one of their guests. What do you pick in that case? That's right, beach wedding!
This legal wedding took place at a secluded sandy beach on a golden September evening. The minimal ceremony, carefully put together by the team of Crete For Love, was a truly romantic one: the light blue arch, the seasonal delicate flower décor and the bride and groom radiating with happiness and excitement!
Then the moment has come! Magda and Michal signed their certificate and made their bond official. After exchanging touching words in the presence of their dearest ones, they ran off for their intimate photoshoot as Mr. & Mrs., while their guests enjoyed the sunset and cheered to the future of the newlyweds.
After the sun set, it was the time for dinner, dances and celebration of love!