Summer Colorful wedding at a traditional Cretan Winery
Amber and Thadrick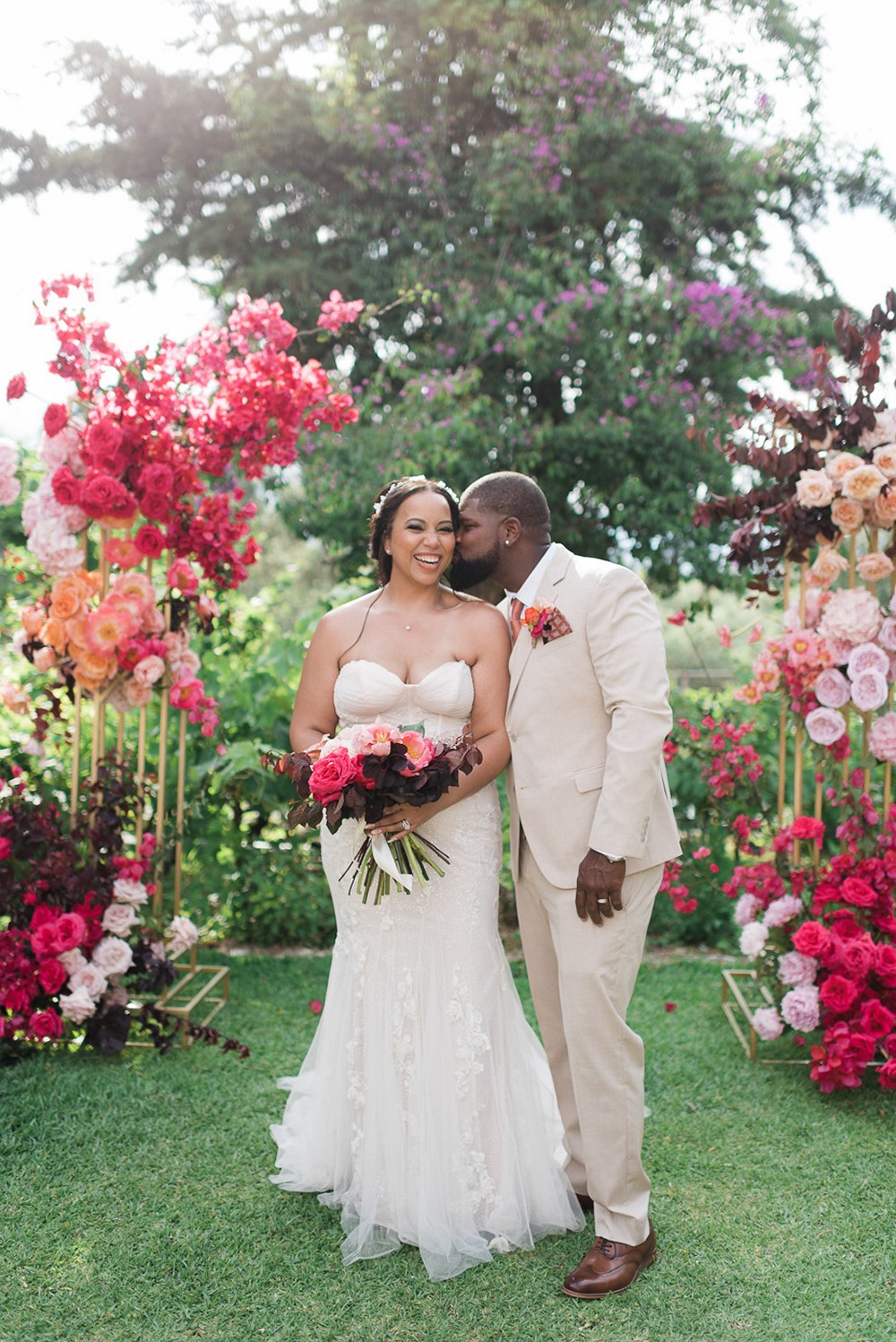 Amber and Thadrick travelled all way from the US, and they fell in love with the charm of the winery within the White Mountains.
The wedding decoration had a variety of vivid colors to emphasize the happiness of their special day. Pink, orange, and purple were the main colors which combined with the green of the nature created the ultimate setting for a rustic and elegant wedding.
After the wedding ceremony in the well-tended yard of the winery, an organic dinner based on Cretan cuisine was followed and a variety of signature cocktails were also made with love for Amber & Thadrick' s guests from the colorfully decorated bar.
Lights added an extra touch to the dinner set up, hanging above the wooden dinner tables, creating a cozy yet elegant atmosphere.
The couple decided for the signature Cretan guest favors sharing with their party customized olive oil bottles with best of Cretan nectars.